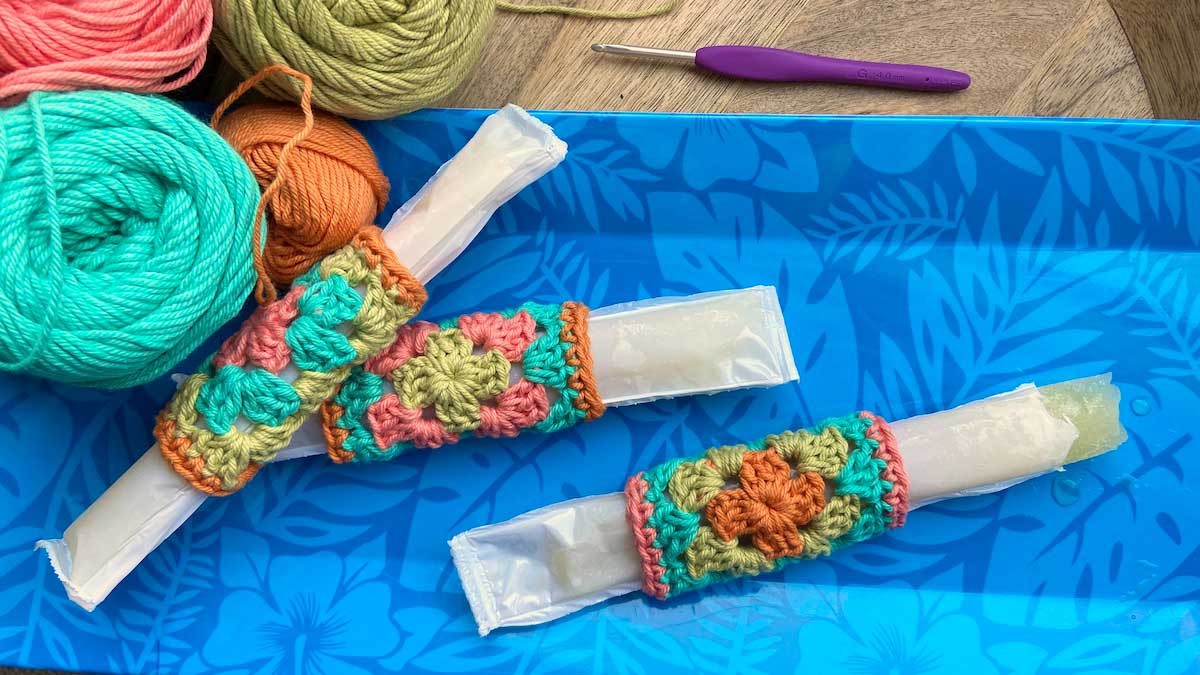 It's no secret that people's interest in crochet always picks up when the weather gets cold. Our daydreams drift to forest walks with warm wooly hats and mittens, followed by cozy nights in front of the fire with snuggly handmade blankets. But what do we crochet when the sun is hot and we can't stand the thought of wool in our lap? Luckily, crochet is a super versatile craft!
If you feel your temperature rise just thinking about acrylic and wool, then stash those away for later in the fall. Instead, pull out some lighter plant fibers like cotton, hemp, raffia, linen, or bamboo. See! You're feeling cooler already, aren't you?
Plant fibers won't trap your body heat like animal and synthetic fibers do, making them the cooler choice for warm weather projects like this free Sunray Bucket Hat pattern and tutorial! This hat is made from lightweight raffia to shade your head and face while letting the breezes blow through.
If you love making blankets, opt for a blanket made from motifs so that you don't need to have the whole thing in your lap as you are working on it. Here are some tutorials for making motifs so you can put your own blanket together. You can also join us for the Gallery Throw Crochet Along through September 2023 to make a unique blanket while learning some fun, textured stitch patterns!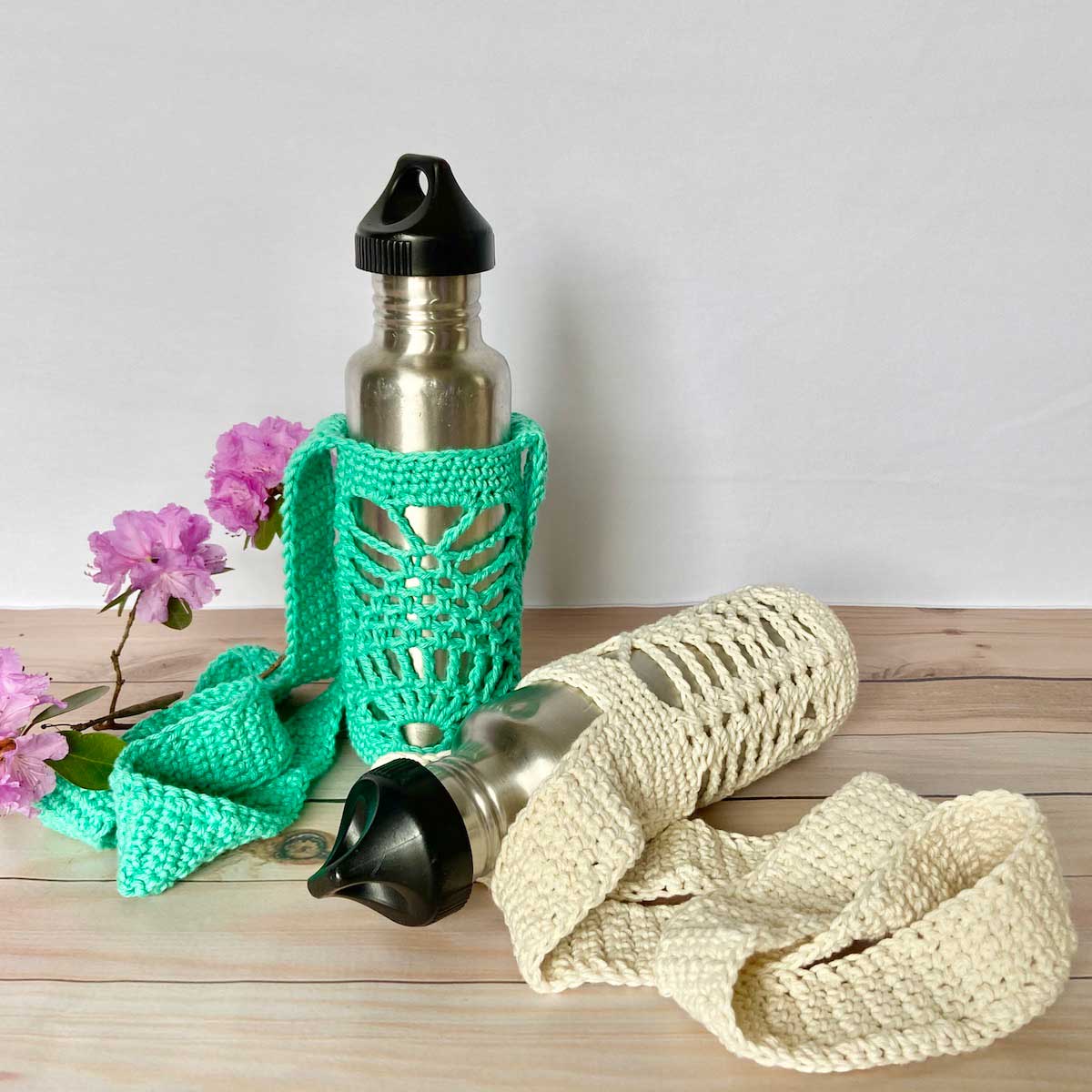 Consider making some small projects to help you keep cool this summer like this pineapple-stitch water bottle sling, or cute and quick freeze-pop holders (see instructions at the end of this article). But beware—once your kids use these freeze-pop sleeves, they'll ask for them every time you give them a frozen treat. My kids absolutely love them!
And don't forget about lace! Crochet and lace go together like ice and tea. If you've never tried crocheting lace before, you've got to give it a whirl! It might seem a bit complicated at first, but you'll see how quickly your fabric comes together. After all, the holes between stitches don't take any time at all! The Etta's Cowl pattern features a beautiful open lace stitch pattern, and this tutorial will help you along the way.
These ideas are just the beginning! There is no end to the beautiful things you'll be inspired to make when the temperature rises. What is your favorite project to crochet in the summer? Let us know in the comments section below!
DIY Freeze-Pop Holder:
To make these cute freeze-pop holders, first download these free granny square patterns.
Next, I used the Granny Square Headband instructions (check out the free tutorial here) to make one granny square, then folded it in half and used a whip-stitch to sew it into a tube as pictured below.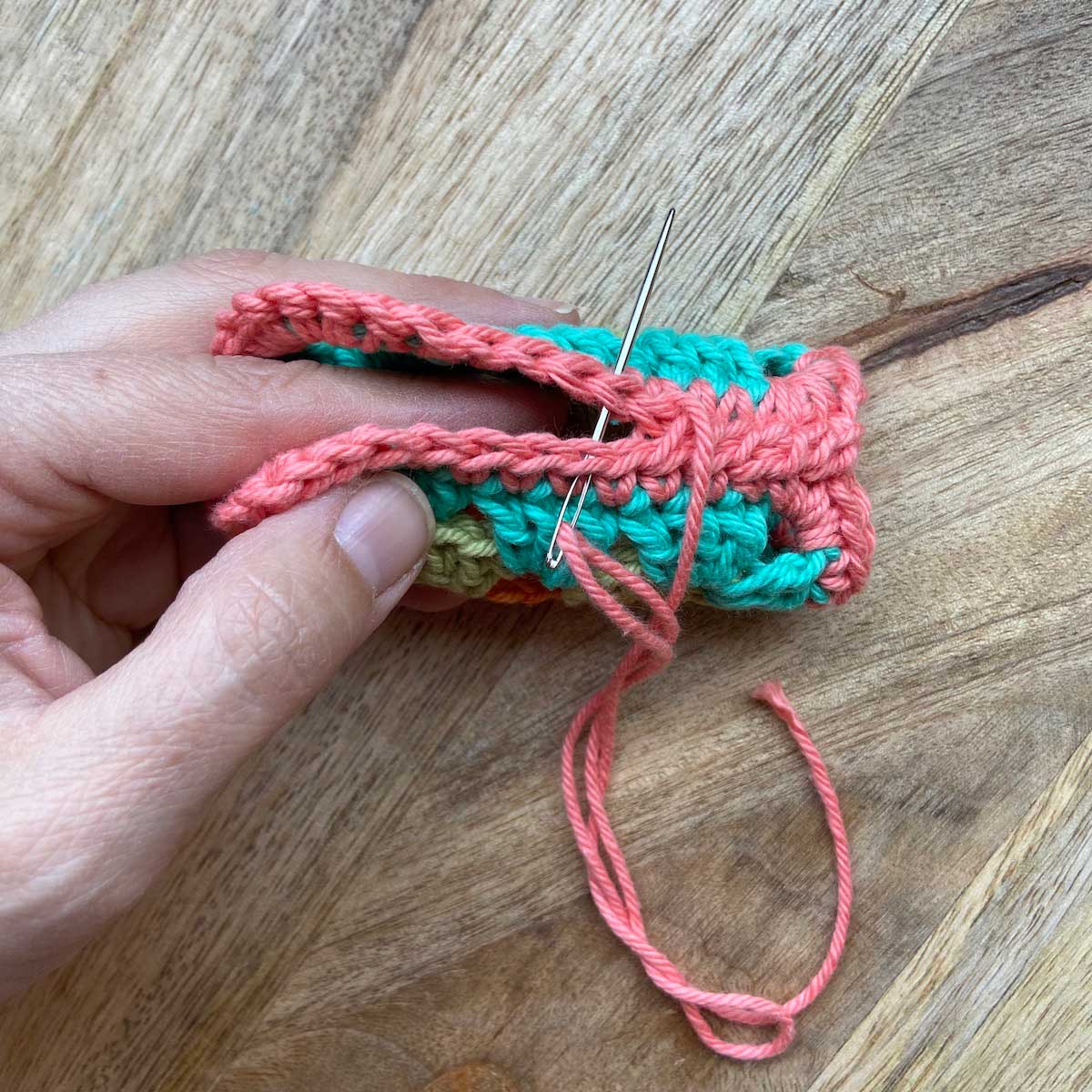 In the samples shown, I used scraps of worsted weight dishcloth cotton yarn (#4) that was ever-so-slightly on the thinner side, and a G/6 (4.00mm) hook to get a square that measured about 3.5" [9cm]. You can use whatever hook is necessary to end up with a square that is the right size for your freeze-pops.