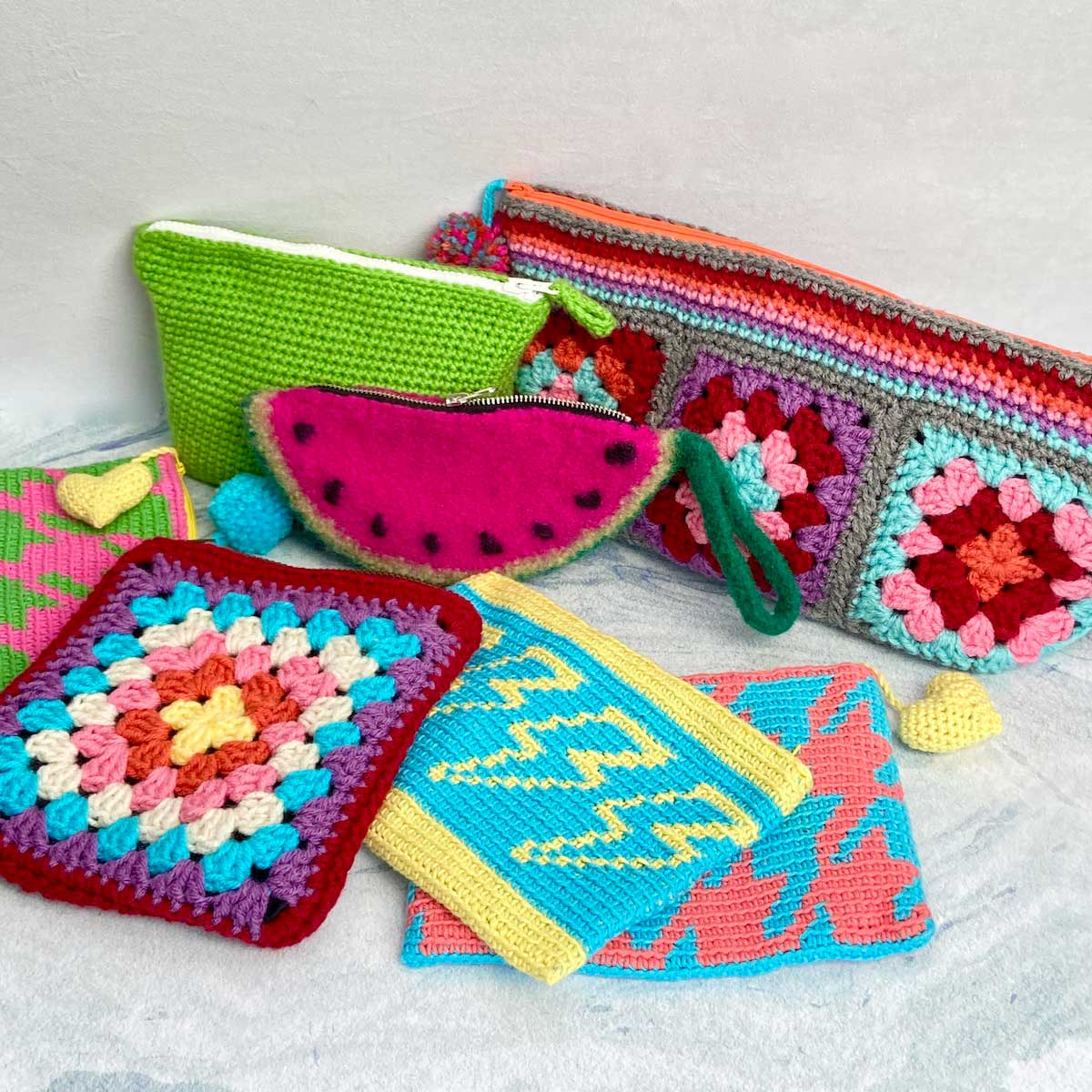 Back-to-school time is always like a reset button for me. It doesn't matter how long it's been since I was in school, at this time of year I always get the urge to get organized. Whether you have kids or grandkids who are going back to school, or you just want a chance to get your own things organized, this pencil pouch free pattern round-up is for you!
1. Bonita Project Bag
The Bonita Project Bag is large enough to fit all of the supplies: glue, crayons, markers, scissors, etc. It is made from eight granny squares and is fully lined. For a smaller version of the design, simply use a thinner yarn with a smaller hook; dk weight (CYC #3) would work well. Download the free pattern here and be sure to check out the full tutorial here.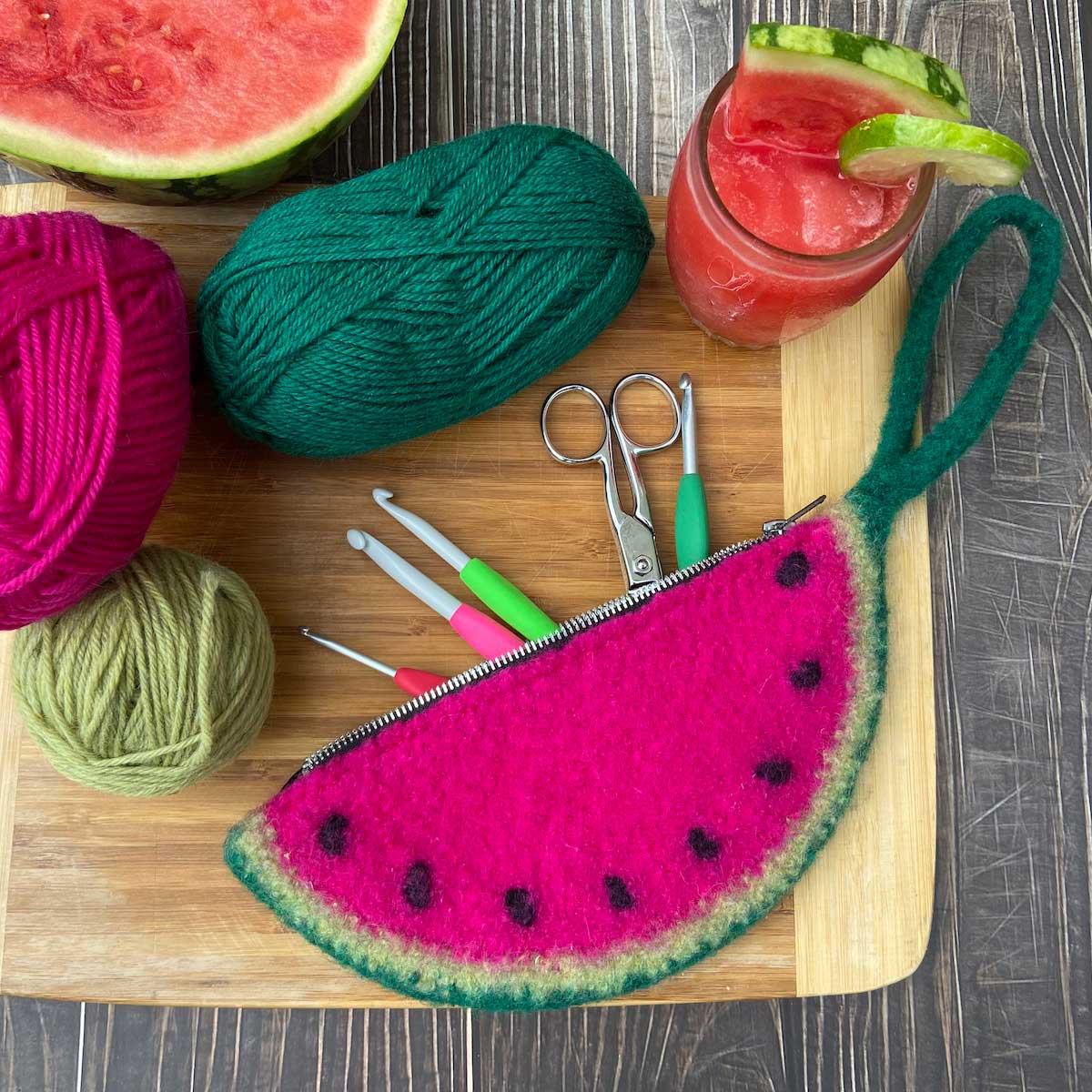 2. Watermelon Clutch
The Watermelon Clutch is a cheerful, smaller-sized bag. It's just large enough for pens, pencils, and other small supplies, but slim enough to easily fit into the inside pocket of a backpack. This project is a wonderful introduction to felting and makes for a very sturdy pouch. Check out the tutorial here, and download a copy of the pattern for free over here.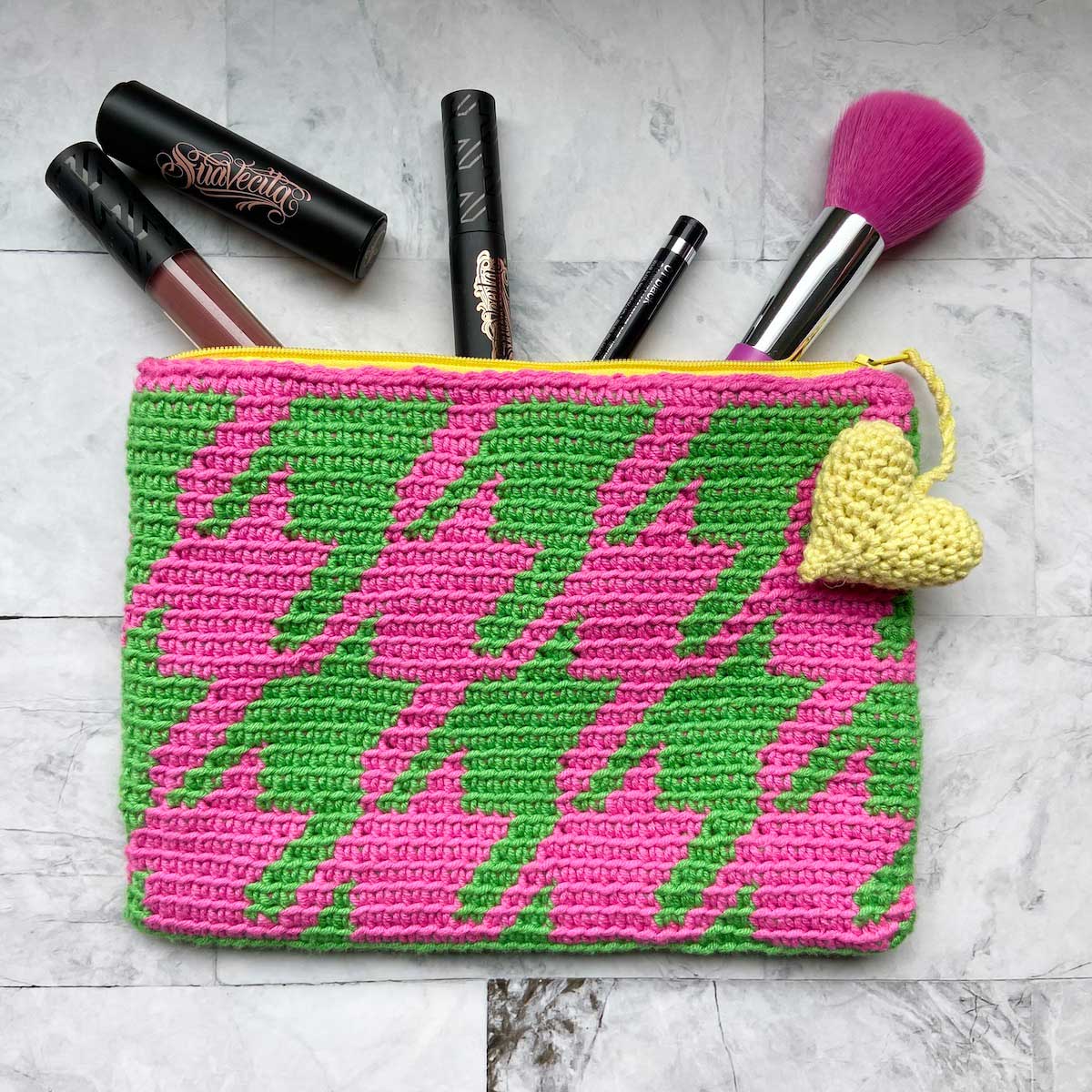 3. All That Zippered Pouch
The modern graphic appeal of the All That Zippered Pouch is undeniably chic and would make a great gift for teens (or yourself!). This pouch is a fun adventure in colorwork and is fully lined with a water resistant fabric. Watch the tutorial here, and download the free pattern here.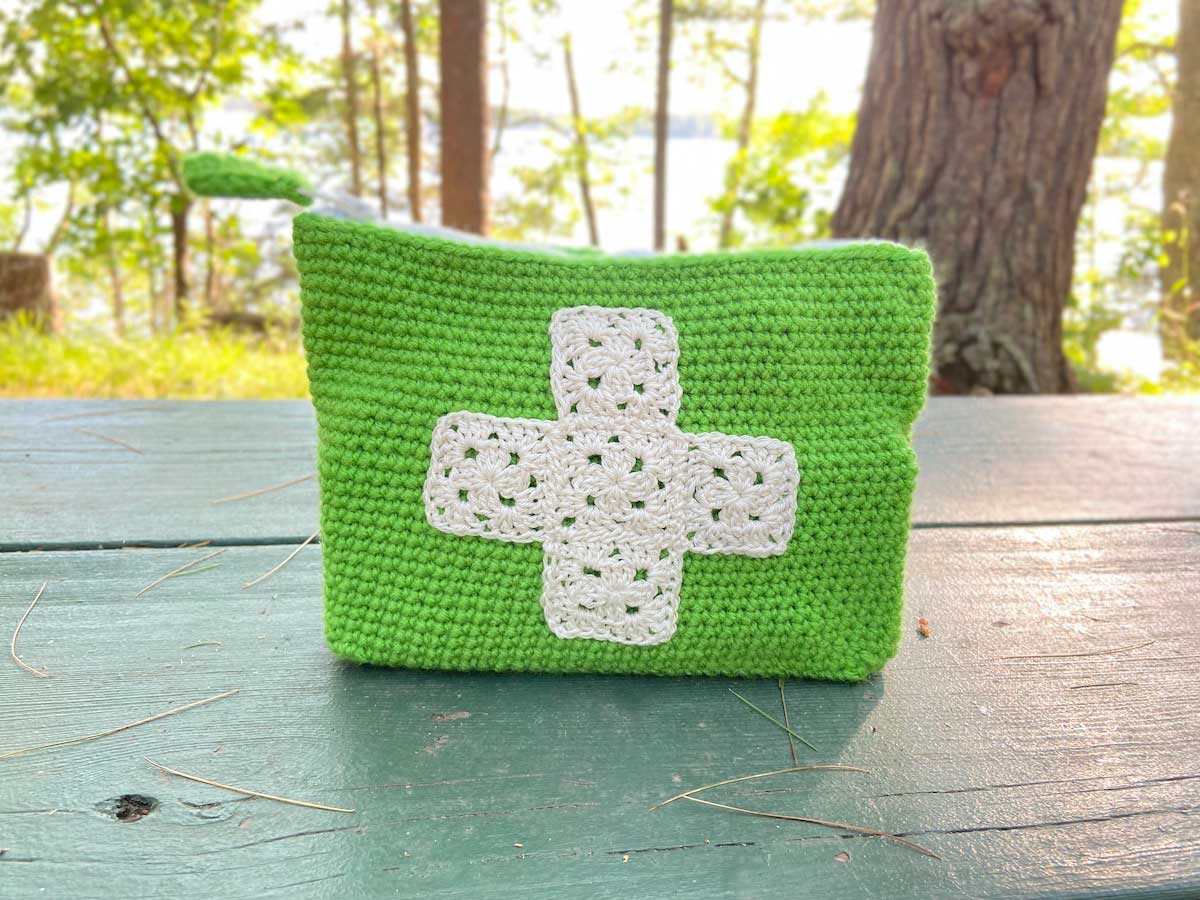 4. First Aid Kit Pouch
Although this project was originally designed as a first aid bag, just leave off the "+" on the front and it would be perfect for housing your school supplies! An ombre, or self-striping yarn would add some pizzaz with no extra work. In this blog article, you will learn how to make a custom version in any size to fit your needs. Download the free pattern here.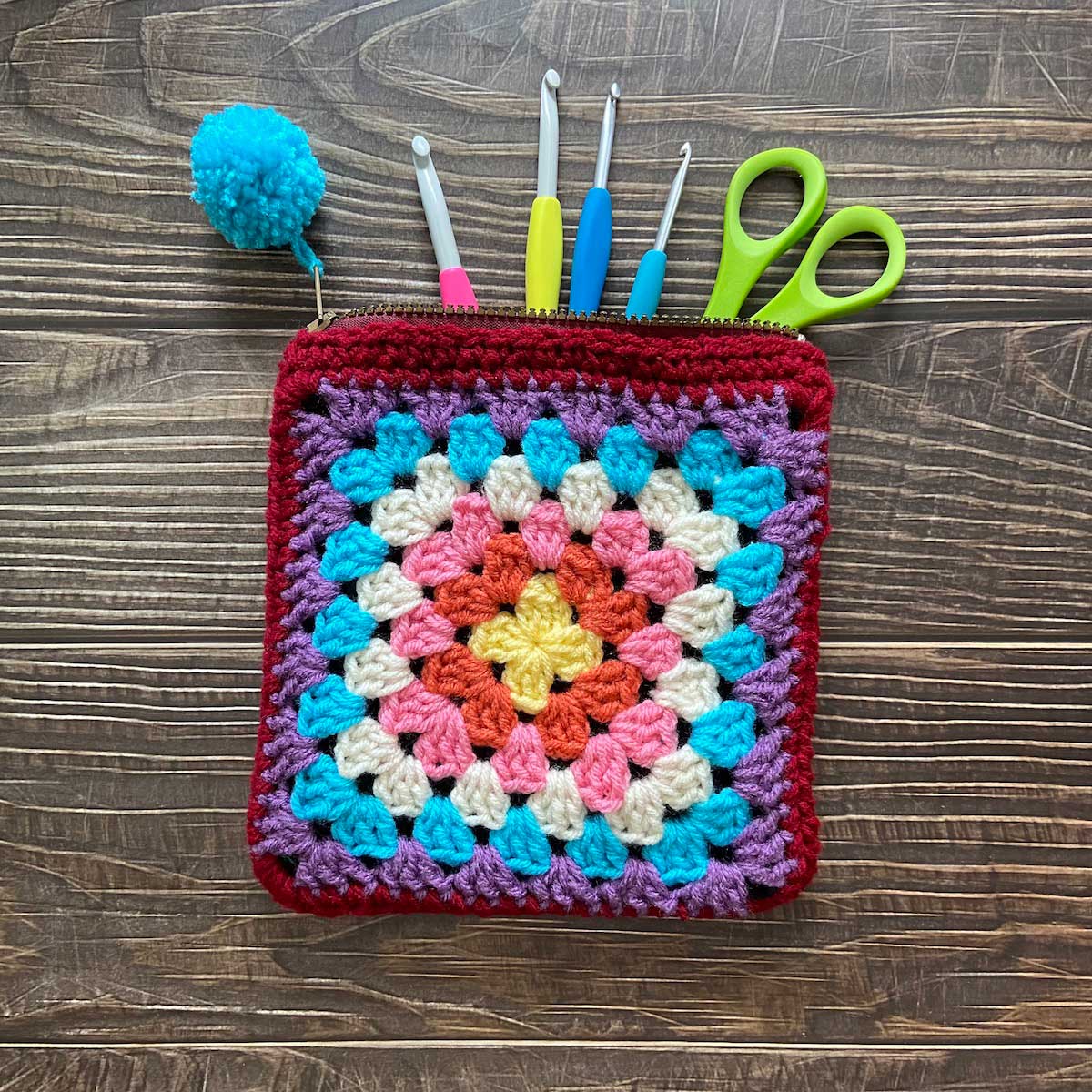 5. Granny Square Zippered Pouch
For a simple and super trendy pencil pouch, check out this fully lined Granny Square Zippered Pouch, found in the We Love our Grannies! free pattern collection. Download the pattern here.
6. Pencil Pouch
And lastly, we can't forget this cheeky Pencil Pouch pattern! It is the perfect bag for those back-to-school vibes. A variety of techniques are used in this bag to create a fun and functional project. Watch the tutorial here, and download the free pattern here.
All of these patterns feature a zipper closure to keep your belongings secure. For more help on installing zippers, check out this video to see how it's done step by step.
Which project is your favorite? Let us know in the comments below!