Looking for a fun and easy crochet stitch pattern? Check out this lovely textured stitch that uses only chains, single crochets, and double crochets to create.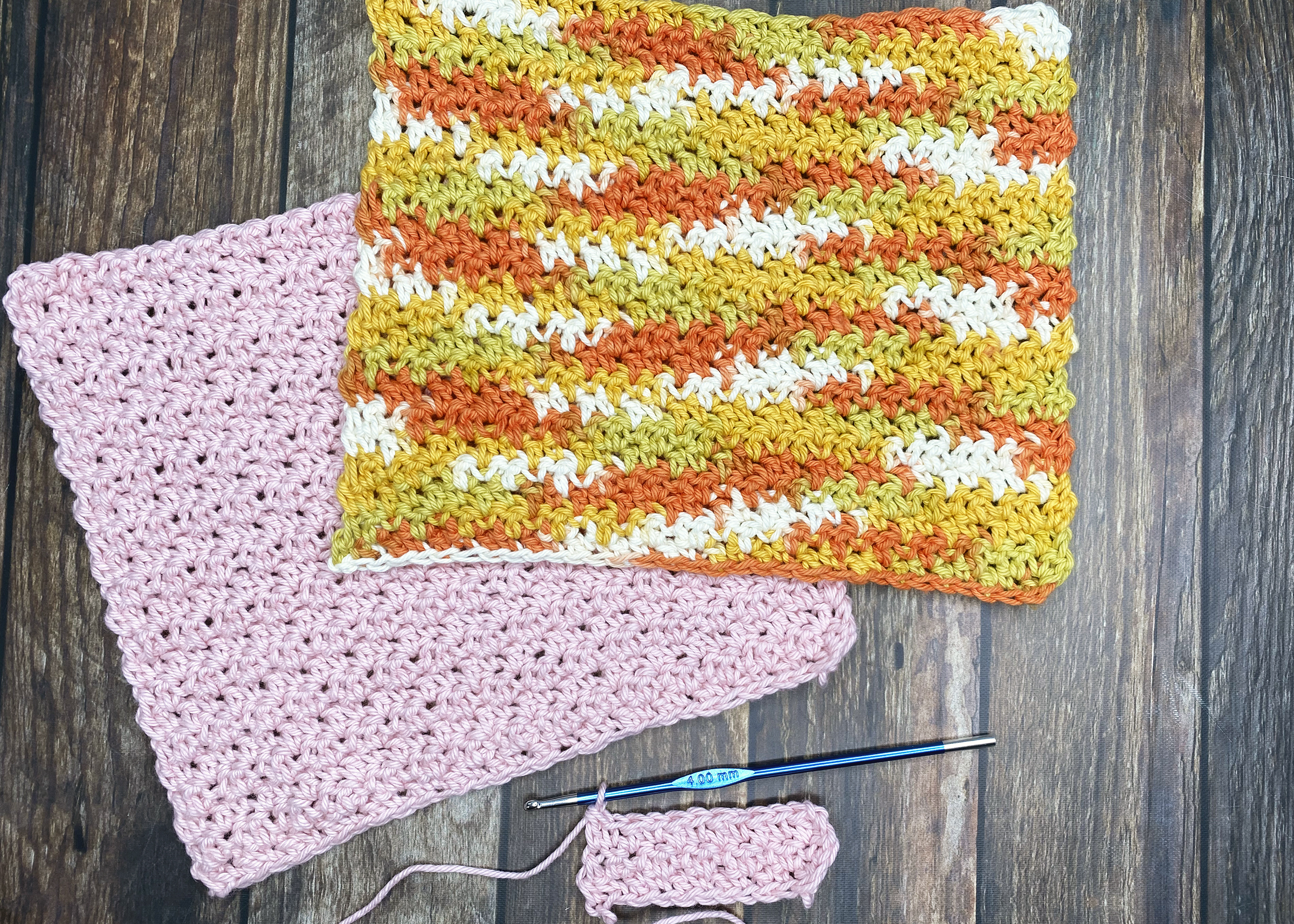 How to Textured Stitch
To start, chain an even number of stitches. For the larger swatches, I chained 32 stitches.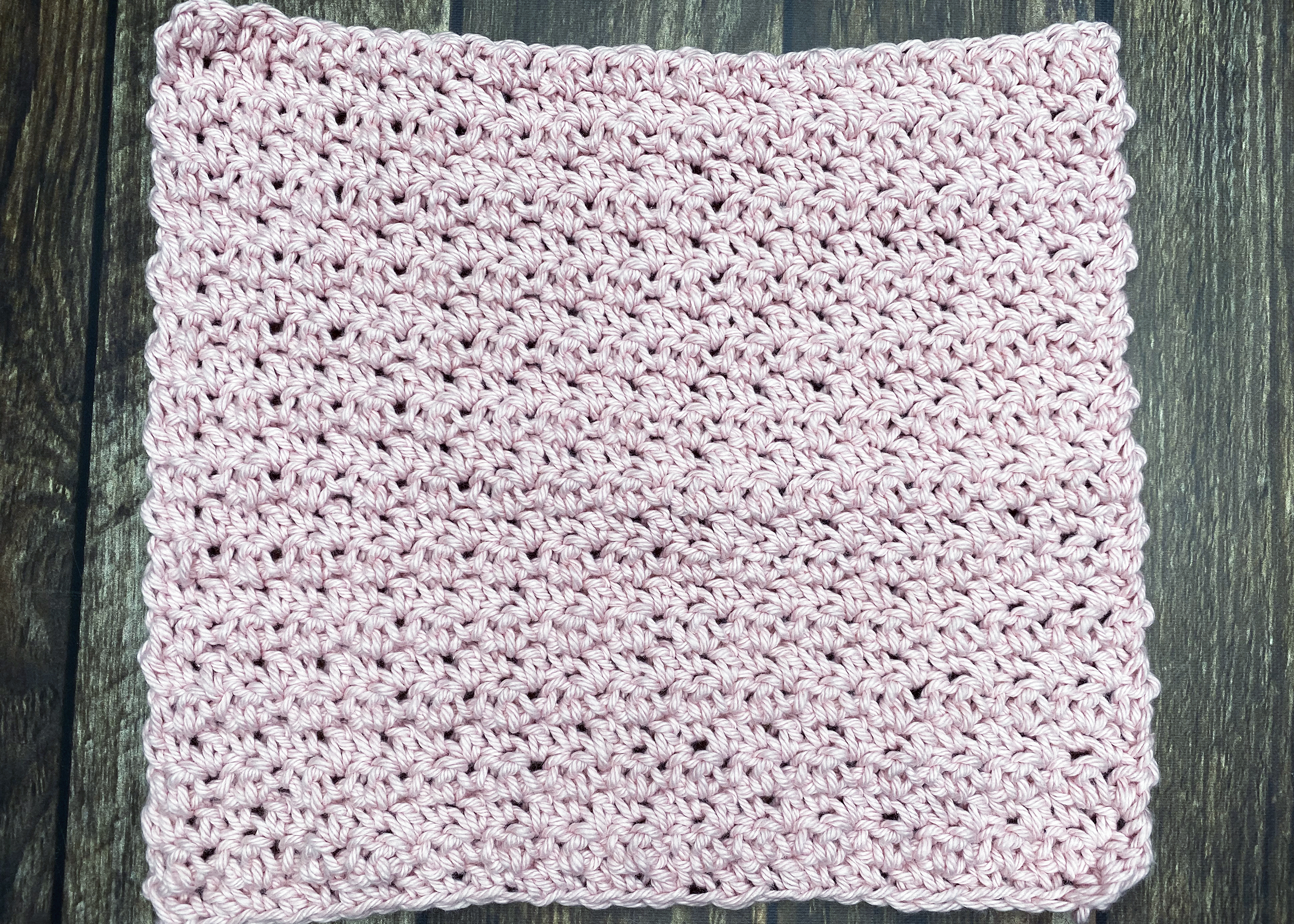 Row 1: Dc in second chain from hook, *sc in next chain, dc in next chain; repeat from* to end, turn. Row 2: Chain 1, skip first dc, *dc in next sc, sc in next dc; repeat from* to turning chain, dc in turning chain, turn. Repeat Row 2 to desired length. Fasten off and weave in ends. Dc = double crochet, Sc = single crochet
What Can I Make?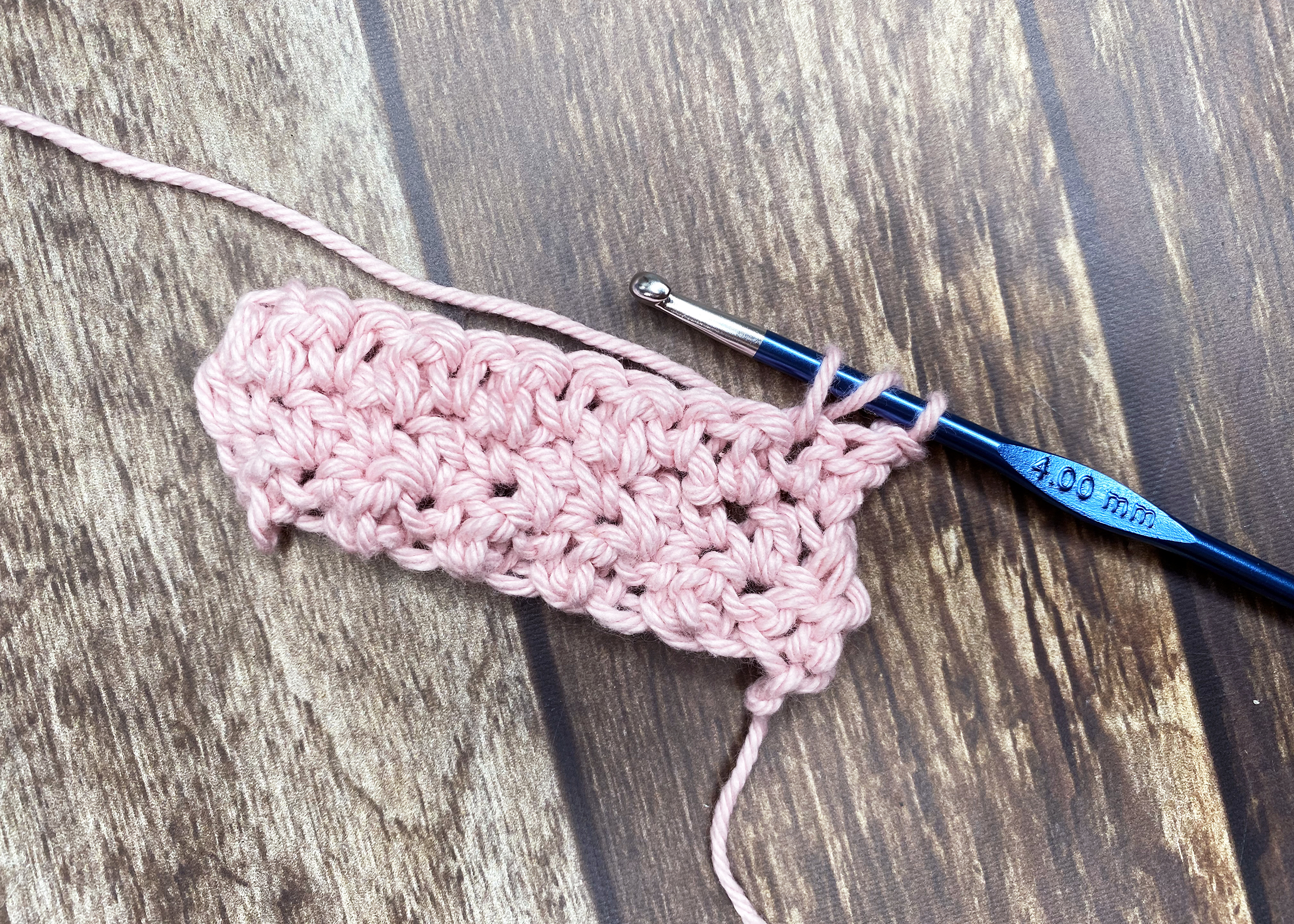 I've used this stitch pattern to make some basic dishcloths. It looks great in that variegated kitchen cotton. You can grab some of that kitchen cotton and the appropriate-sized hook and stitch away! This stitch pattern would also look awesome incorporated into a crocheted baby sweater. Take it up a notch: grab some super bulky yarn and a large hook and make an entire crocheted blanket from this stitch. The possibilities with this easy crochet stitch pattern are nearly endless!
Looking for more fun stitch patterns to try?