Crocheted shawls come in many shapes and sizes. Learn how to construct a crocheted triangle shawl and a crocheted half-circle shawl.
If you look closely, you will notice that most shawl shapes are a variation of two basic shapes of shawls: the Triangle and the Half-Circle. Creating these shapes are very simple. Follow along with me as I uncover the secrets of creating these two shapes in simple terms.
Triangle Shawls
The most common shawl shape out there is the triangle. A triangle is essentially a square that is cut in half diagonally. However, most crocheted triangles do not turn out as true "right triangles" for a perfect half square. (see Figure 2)
Shaping for a triangle is fairly straightforward: a pair of increases down the center spine, then a single increase along either side of the top edge.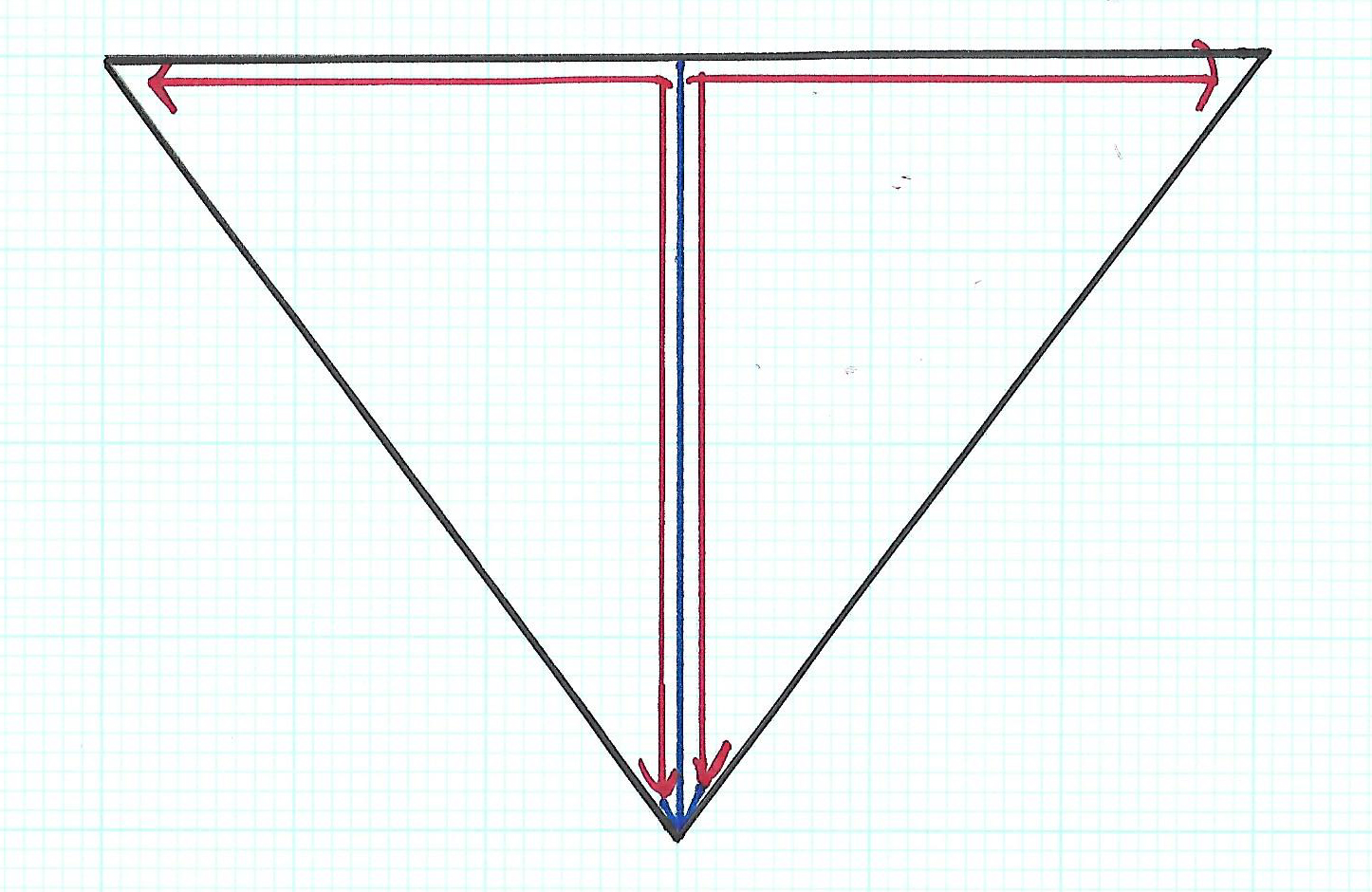 Figure 1: Diagram of Triangle Shawl showing increases
For this practice in double crochet, you will be increasing/decreasing every row. If you were using single crochet, you would do the increases every other row.
I prefer to have 2 edge stitches on either side of each row as a selvedge to keep the top edge clean and neat. This also creates a double increase at the edge which gives the top edge wings. These wings allow for the shawl to hug the shoulders a little better with fewer problems staying on the body.
Figure 2: Crocheted Triangle Shawl in Double Crochet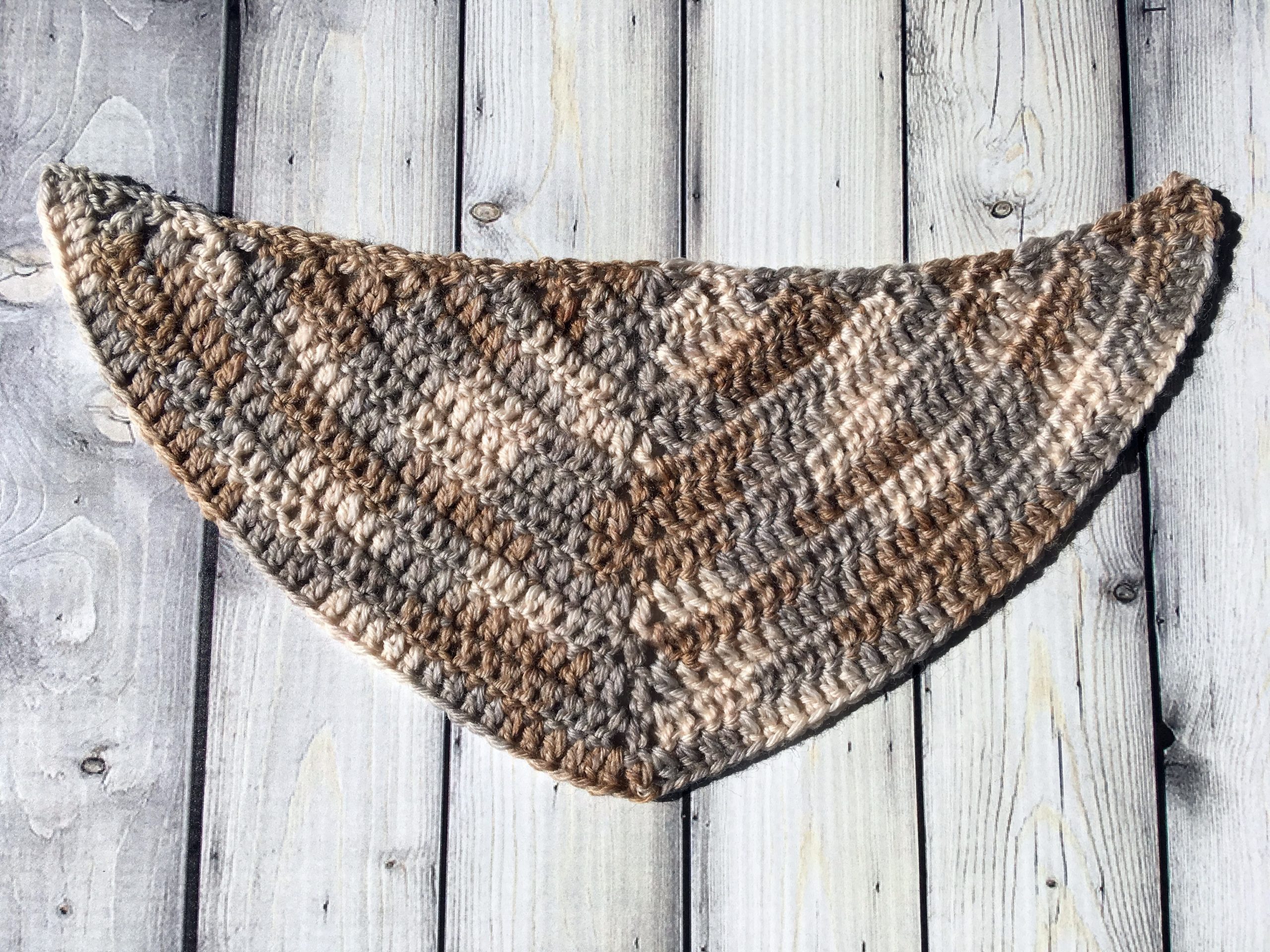 Half-Circle Shawl
I think half-circle shawls are the easiest shawl to create. The half-circle is composed of wedges that are all the same size. I prefer using the 6-wedge technique, but you could use 4 or 8 instead. The key to making this work out well is to use an even number. Also, all of the wedges should have the same number of stitches.
Figure 3: Diagram of Half-Circle Shawl showing increases.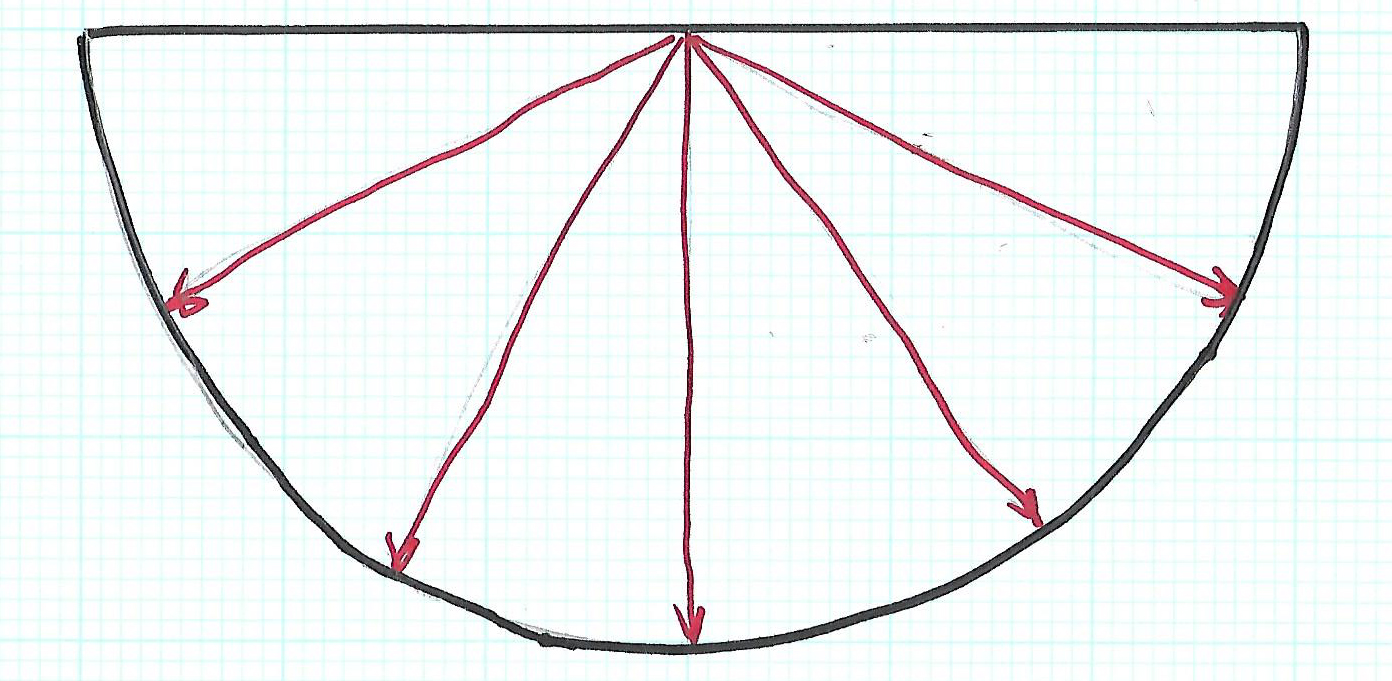 I recommend that you do the increases at the beginning of each wedge/repeat. This moves where you place the increases and allows for a smoother bottom edge.
Figure 4: Half-Circle Shawl done in Double Crochet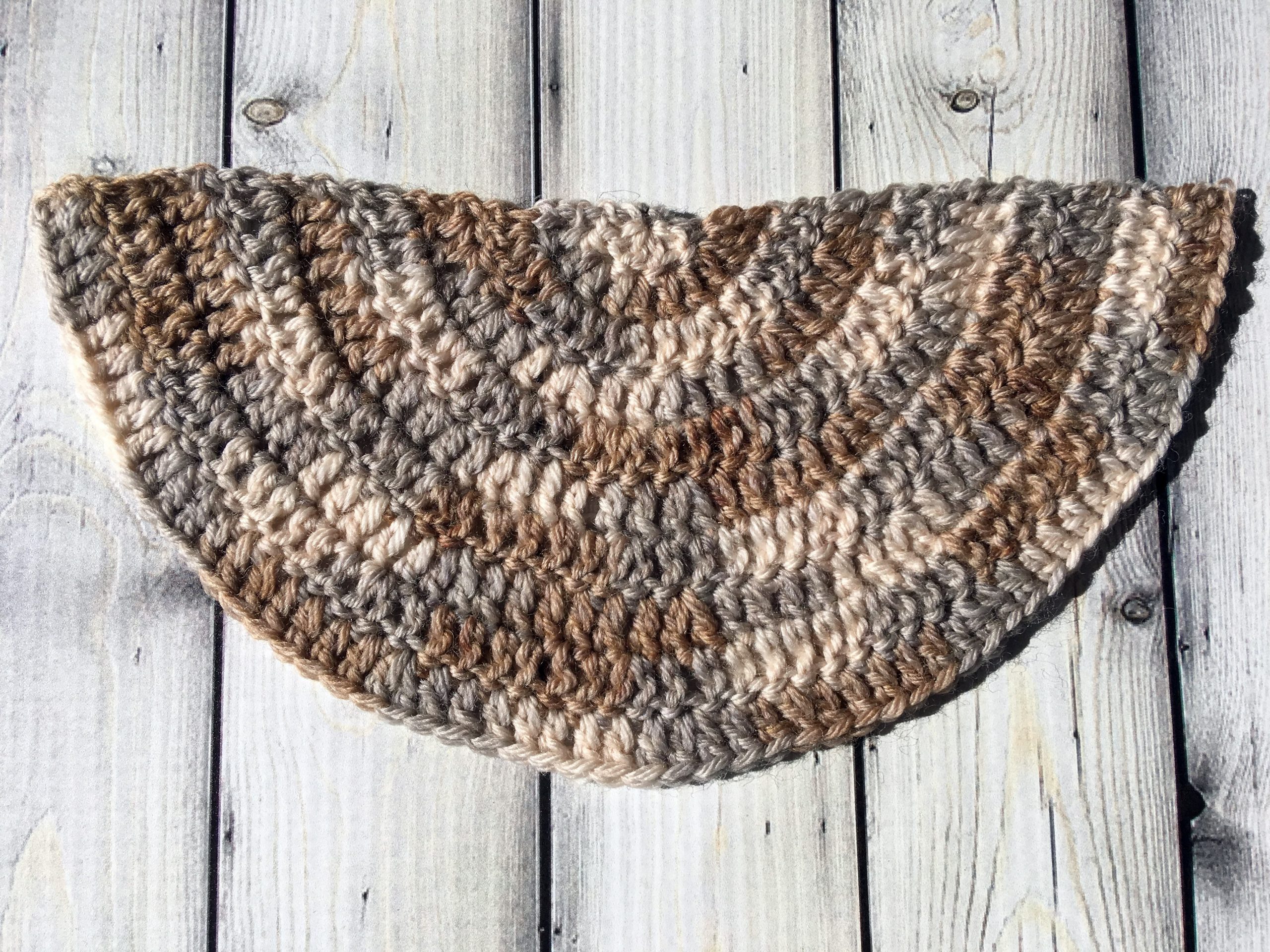 As you can see, these two shapes are simple to create. Now that you know what it takes to create them, I hope you will grab some yarn and a hook and learn to create your own shawls!