Looking to add some crochet tools and notions to your project bag? These are the top three crochet tools I can't live without.
In my 22 years designing patterns (and 40+ crocheting in general), I can tell you that I have tried just about every brand of hook, tool, and case available. I thought I would share with you the top three products I use and have been using for a long time. I'll share my reasons with you too!
1. Crochet Hooks
It may sounds like an obvious one, but finding the ever-elusive perfect crochet hook can seem impossible. In all my years of crochet, I have used every type of hook—metal, wood, and plastic—made by every brand from Boye to Lykke. For the last 10+ years, however, I have used only the Addi Color-Coded Comfort hooks from Addi by Selter.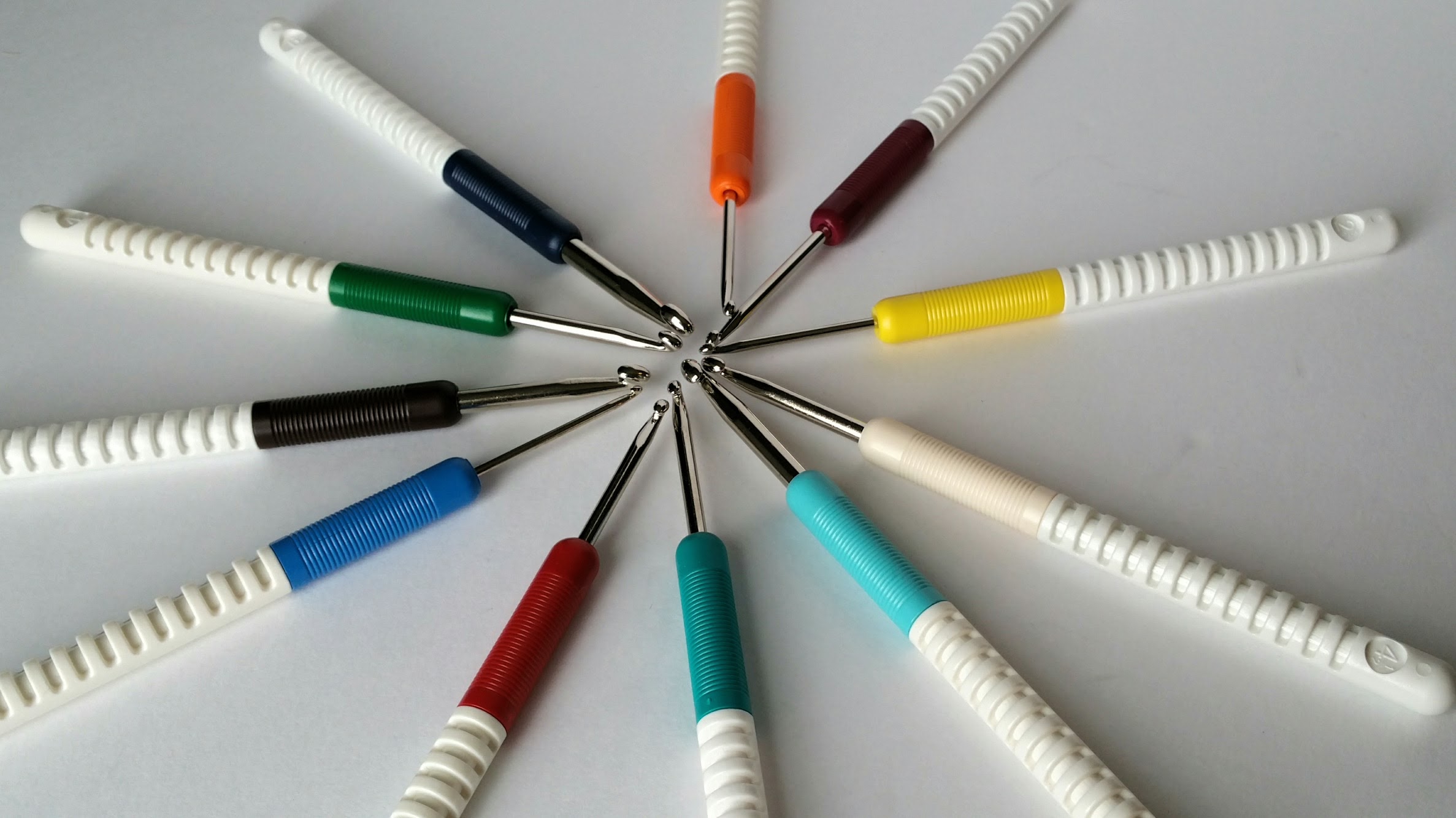 I like these metal hooks because the yarn really slides smoothly, and the shaft of the hook is long enough to create many loops for clusters and bullions. The handles add a bit of heft so that my grip is relaxed and I can crochet longer. As an added bonus for me, I am a knife holder and tend to roll my hooks, so there is no thumb rest to prevent the rolling I do!

2. Hook Case
My absolute favorite case is my Grace's Cases DPN/Crochet Hook Case. I have been using this same case now for 5 years.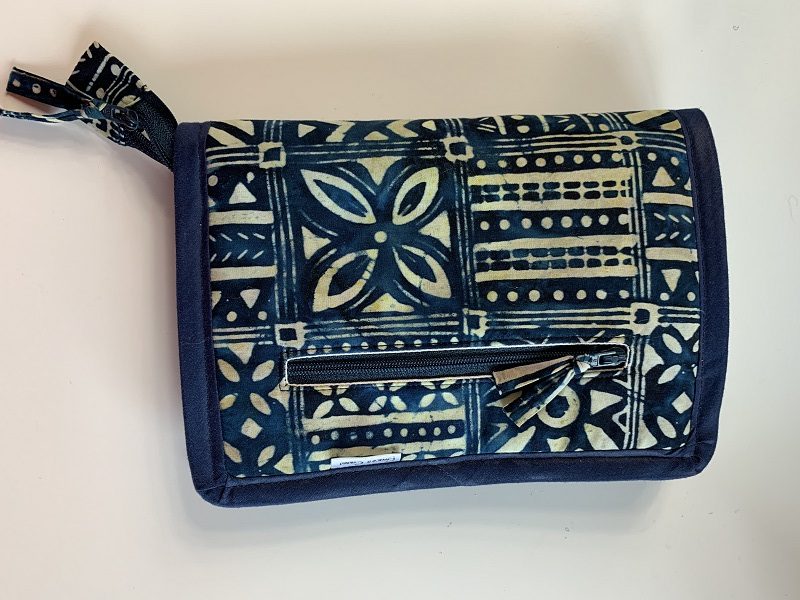 It's padded and washable (air dry) and will hold up to 13 hooks (more if you are putting in steel hooks). There is a little zipper on the outside to keep notions in. It is small enough to fit in any project bag! I just love it!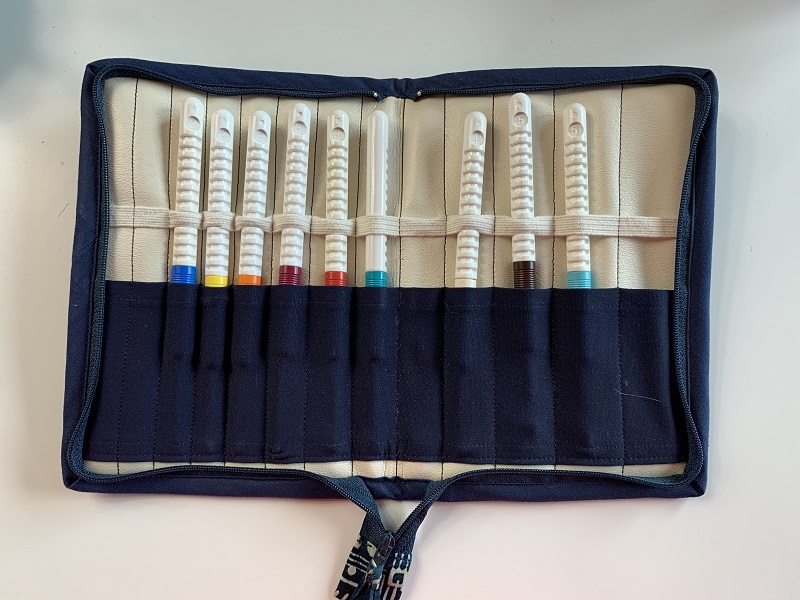 3. Multi-Tool Kit
If there is one item that is an absolute must-have, it's the Akerworks Knitting Tool Kit. This is the perfect travel buddy for crocheters.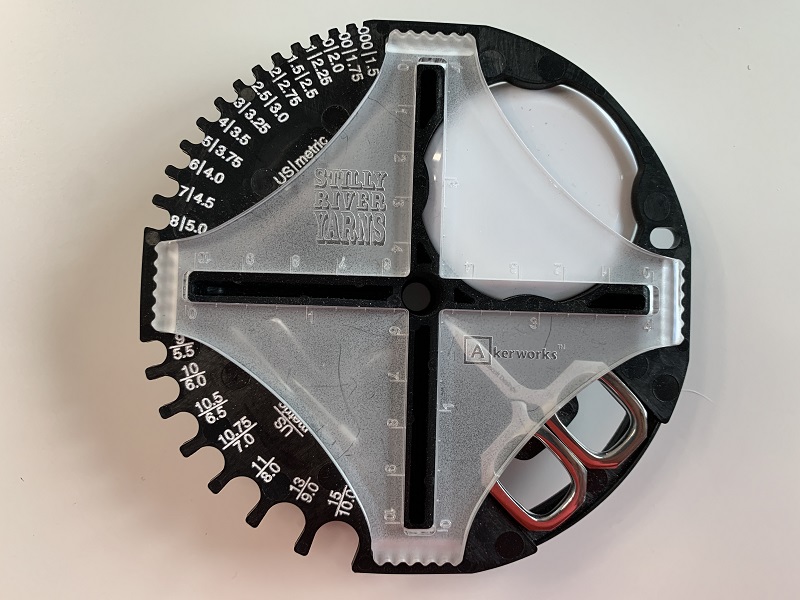 It comes with a gauge finder (the top clear plastic cross-shaped piece) and then the magnetic base includes travel scissors, tape measure, locking stitch markers, and tapestry needles. Along the edge of the base is a hook size gauge too when you aren't sure what size your hook is!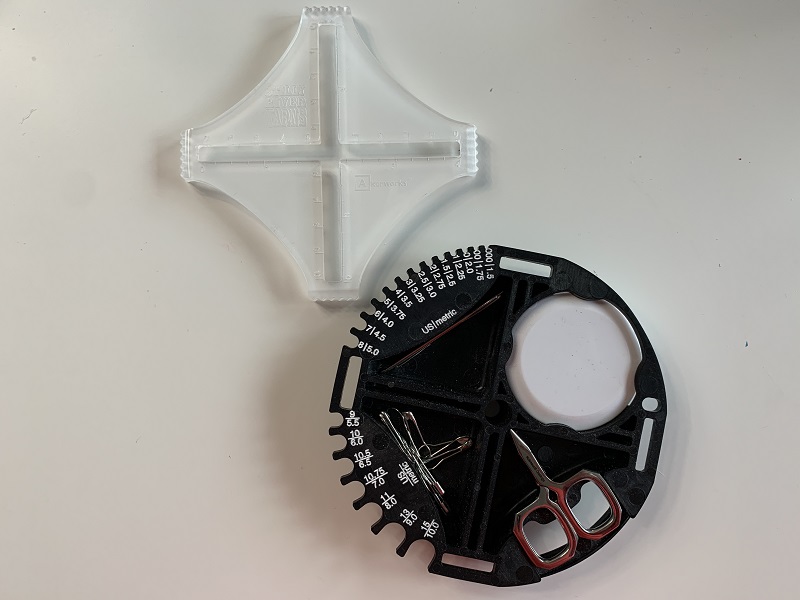 I love adding my own markers and needles to it!
Crochet tools are probably the most personal items we use in our crafting, but all three of these are worth taking the time to try. They may just change the way you crochet!