Tunisian Crochet shares some stitch construction and language with traditional crochet, but has several significant differences as well. Once you wrap your head around these tips and tricks, your adventure into Tunisian crochet will be much more satisfying!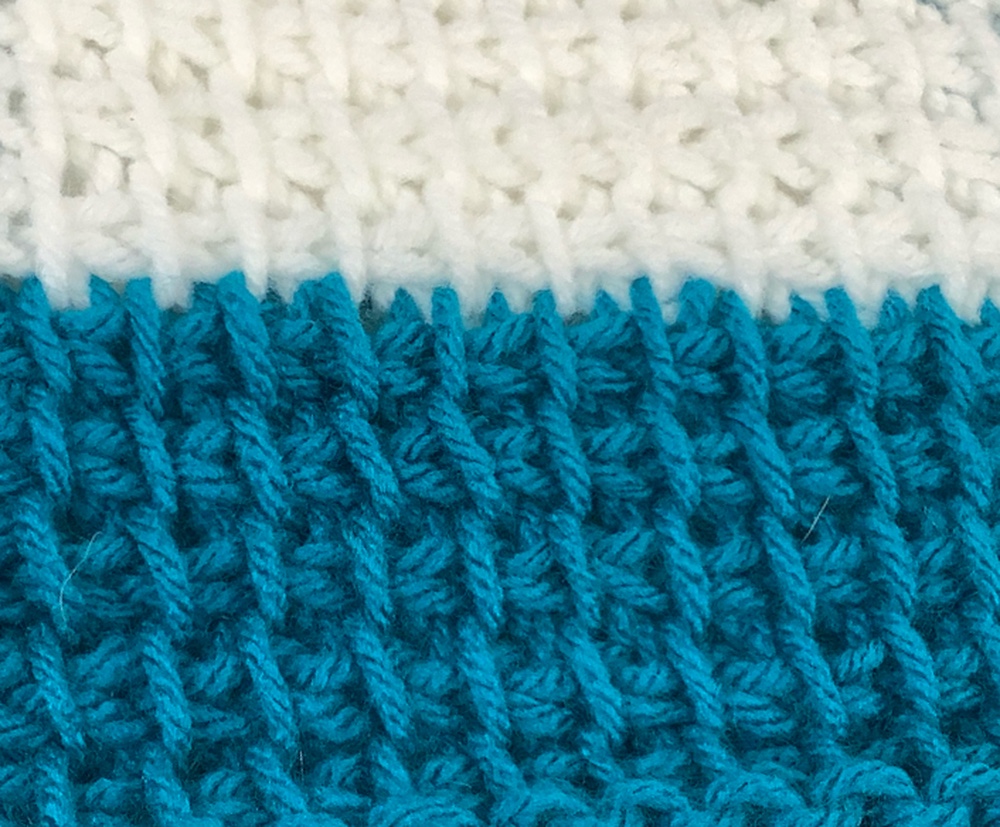 Here are twelve tips and tricks to help you get started:
1. All Tunisian crochet is based on a two-part row. On the forward pass you are putting loops on the hook; on the return pass you are working loops off the hook.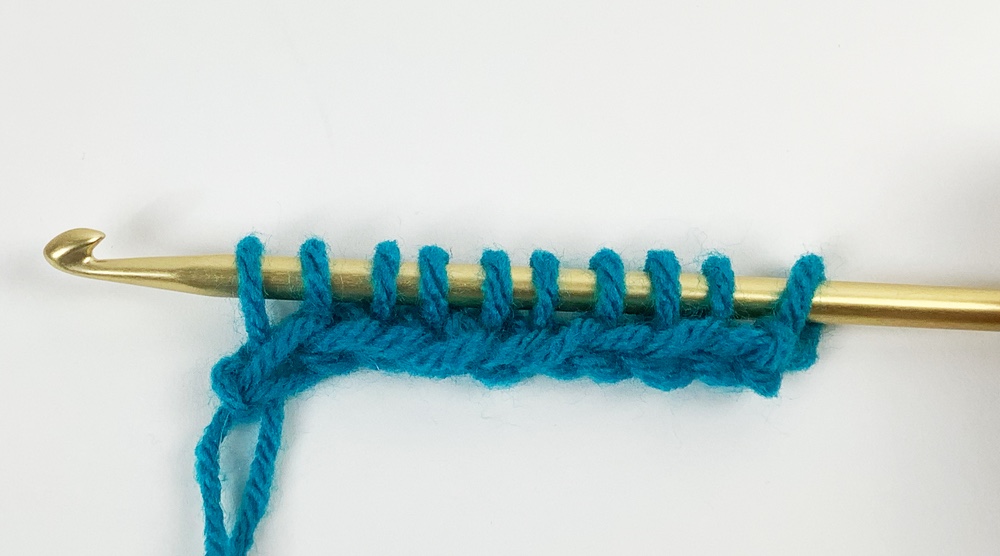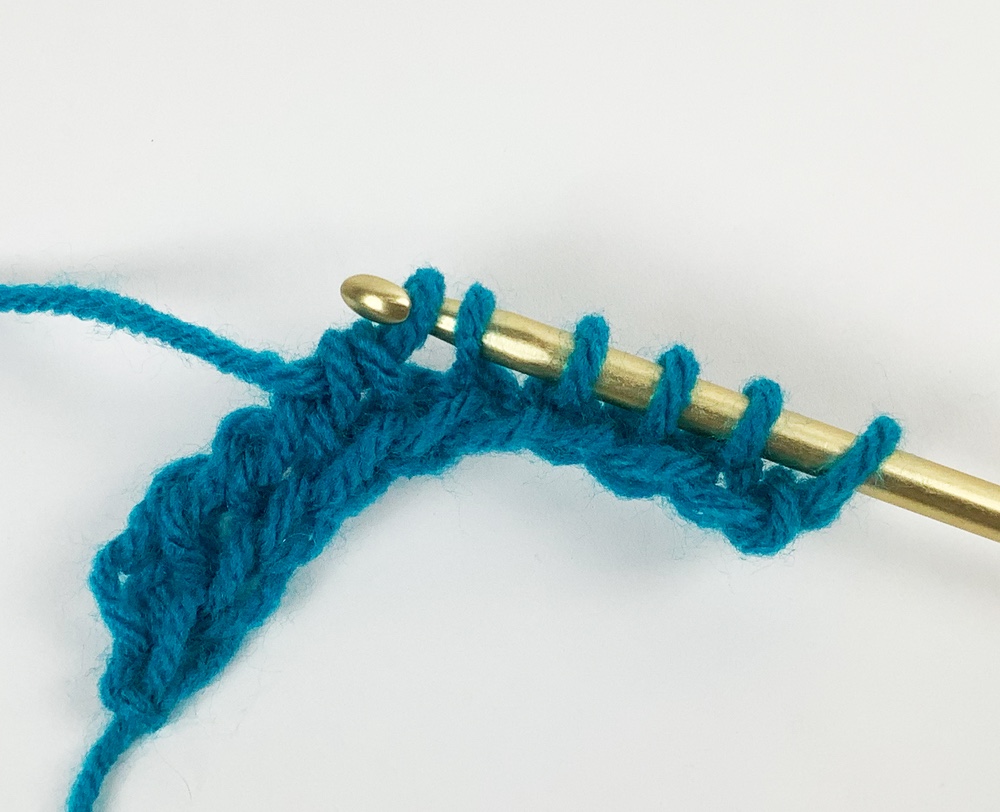 2. More times than not, a Tunisian crochet project requires a Tunisian crochet hook. The exception is for a project with an exceedingly small number of stitches, which can be accomplished on a traditional hook. Tunisian hooks are longer than traditional hooks, have no thumb rests, and can either be straight or have a cable that is permanent or interchangeable.
3. Like traditional hooks, Tunisian hooks come in a variety of materials such as plastic, wood, or metal. You may find you prefer one material over another.
4. There are three basic stitches, but endless variations! The most common stitches are Tunisian Simple Stitch (Tss), Tunisian Knit Stitch (Tks), and Tunisian Purl Stitch (Tps).
5. One does not turn the work in Tunisian crochet; the right side of the work is always facing you.
6. When reading a Tunisian stitch diagram, each row will have two rows of boxes on the grid, one representing the forward pass, and one representing the return pass.
7. Tunisian crochet is a yarn hog—because the finished work (except for lace) is very dense, each Tunisian project takes up more yarn than a traditional crochet project of the same style will take up.
8. Also because of the density of the finished work, you'll find you need a larger hook for a given weight of yarn than you would use for the same yarn working in traditional crochet. For example, I tend to gravitate to an H/5.00mm or I/5.50mm hook when working with worsted weight. But if I was to work a Tunisian project in that same yarn, I would start swatching with a 6.50mm hook or larger.
9. For those of you who scour vintage and antique pattern books like I do, you may find a reference to Afghan Stitch. That is equivalent to our current usage of Tunisian Simple Stitch.
10. Tunisian Simple Stitch is the squarest stitch in the knit and crochet vocabulary. You may see examples from earlier in the 20th century in which stitches made plain panels of Tunisian Simple Stitch, then worked multicolored cross stitch on top.
11. Tunisian crochet is also a terrific medium for color work. Because of the way the rows are formed, they don't unravel, making intarsia style or full-row colorwork easy to achieve. If you want to explore colorwork in Tunisian crochet, check out my video on colorwork in simple stitch.
12. Lastly, don't let the basic stitches fool you. While a lot of stitchers are drawn to Tunisian crochet because you can make it look like knitting, as you expand your technique, there are beautiful lace stitches to be found that can only be achieved using this technique.
Go forth and explore this exceptional technique!