Crocheted Corner to Corner Scarf
Corner-to-corner crochet is a cool technique that allows you to work on a diagonal in a stair-step fashion. There are countless things you can do with this type of crochet, and in this video Brenda K.B. Anderson walks you through the process of creating a beautiful corner-to-corner scarf.
Brenda begins by explaining the basics of corner-to-corner (also known as C2C) crochet. She takes a look at a sample stitch diagram of a rectangular C2C pattern, noting how to work each row on the diagonal. The technique combines chain stitches, double crochet stitches, and slip stitches. She also reviews the colorwork chart and explains how to read it.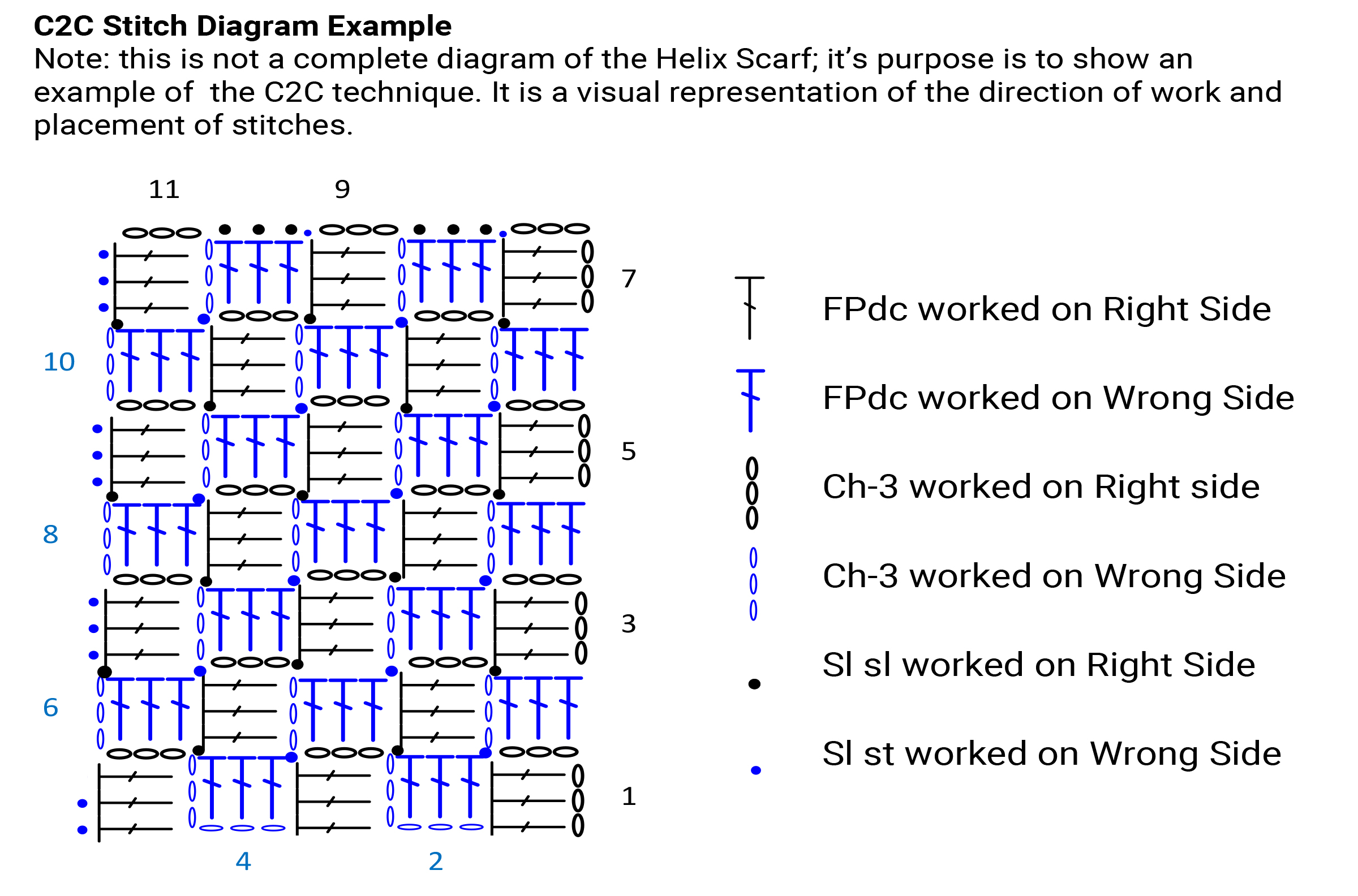 Since this crochet scarf pattern uses two different colors, yarn management is critical. Brenda shows how she likes to manage her yarn. There are store-bought yarn bobbins available; however, Brenda prefers to use plastic baggies with clothespins taped to them. She demonstrates how to make these yarn baggies as well as how to place them on your project as you go in order to manage the different balls of yarn.
Once the beginning rows in the main color are worked, Brenda begins incorporating the contrasting color that is used to create the helix pattern on the scarf. She demonstrates several rows and explains when to carry the yarn and when to cut the yarn. She ends the video with demonstrating how to add fringe to the scarf, if desired.
Popular All Videos videos