Creating a Vine Cable Pattern on a Background of Extended Single Crochet
Crochet expert Brenda K.B. Anderson loves both knitting and crochet. She enjoys exploring crochet patterns that look like they could typically only be achieved with knit stitches and converted this lovely vine lace stitch pattern to a crochet pattern worked in the round. She demonstrates how to work the stitch pattern in this video.
Since this stitch pattern is worked in the round, Brenda suggests incorporating into projects like hats, mittens, socks, and sweaters. It can be worked in a variety of yarn weights, depending on what type of project it's being incorporated into. Experiment and make it your own.
VINE CABLE PATTERN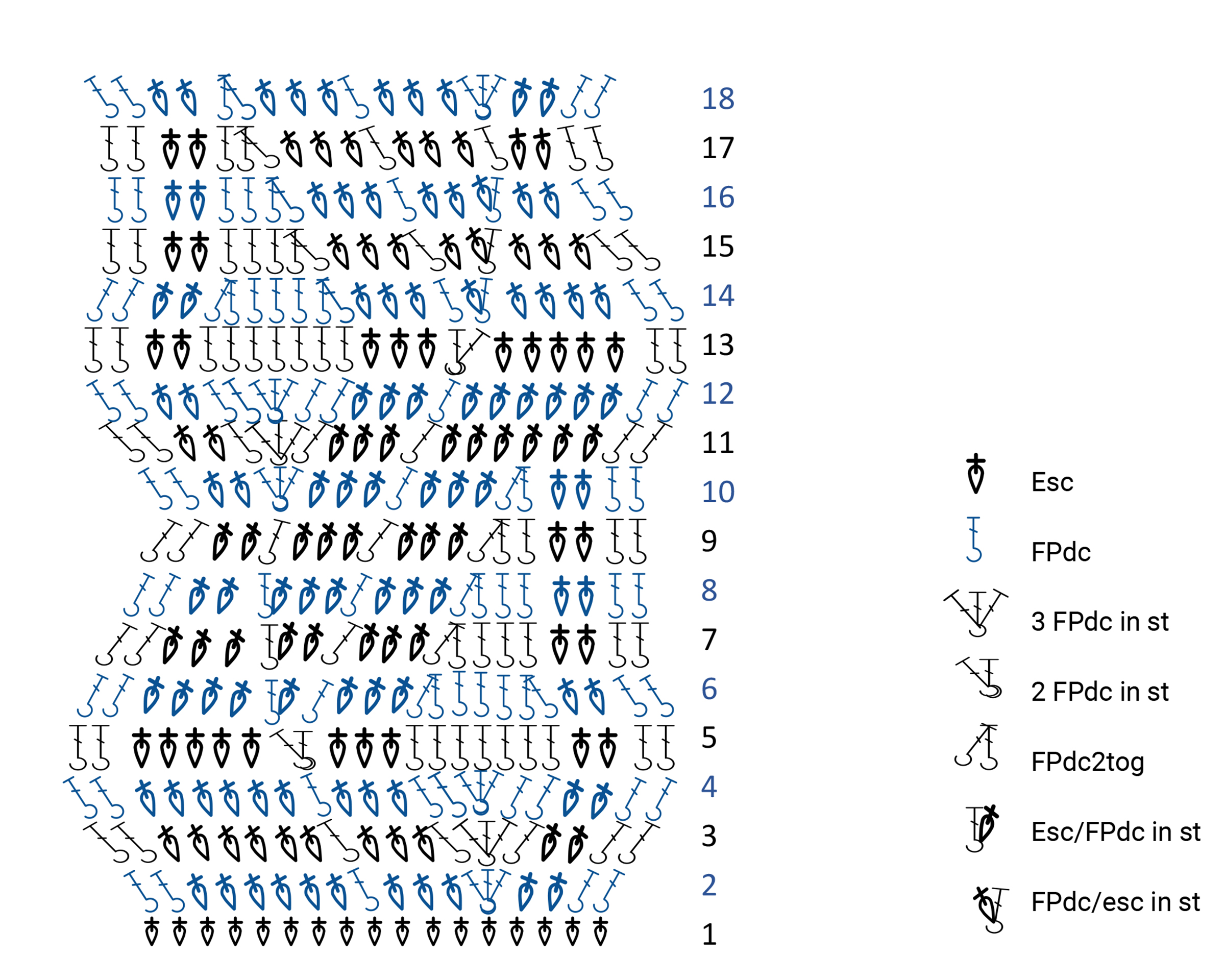 Brenda works each round of the vine cable pattern, working on a background of extended single crochet. The pattern also features post stitches, which allow the stitch pattern to really pop.
What types of projects would you make using the vine cable pattern on a background of single crochet?
Popular Unique Stitch Patterns videos