Crocheted Cables in the Round: The Wildwood Cowl and Beanie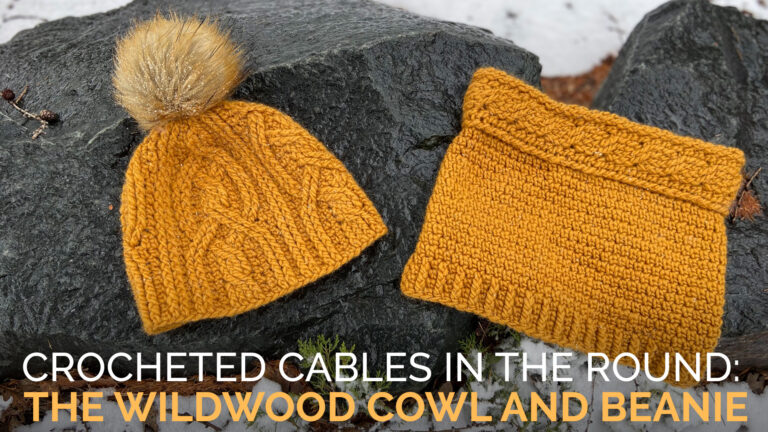 In-depth Instruction; over 193 mins
On-demand video access anytime
Bonus downloadable PDF resources
Access to class Q&A
Available for purchase: $19.99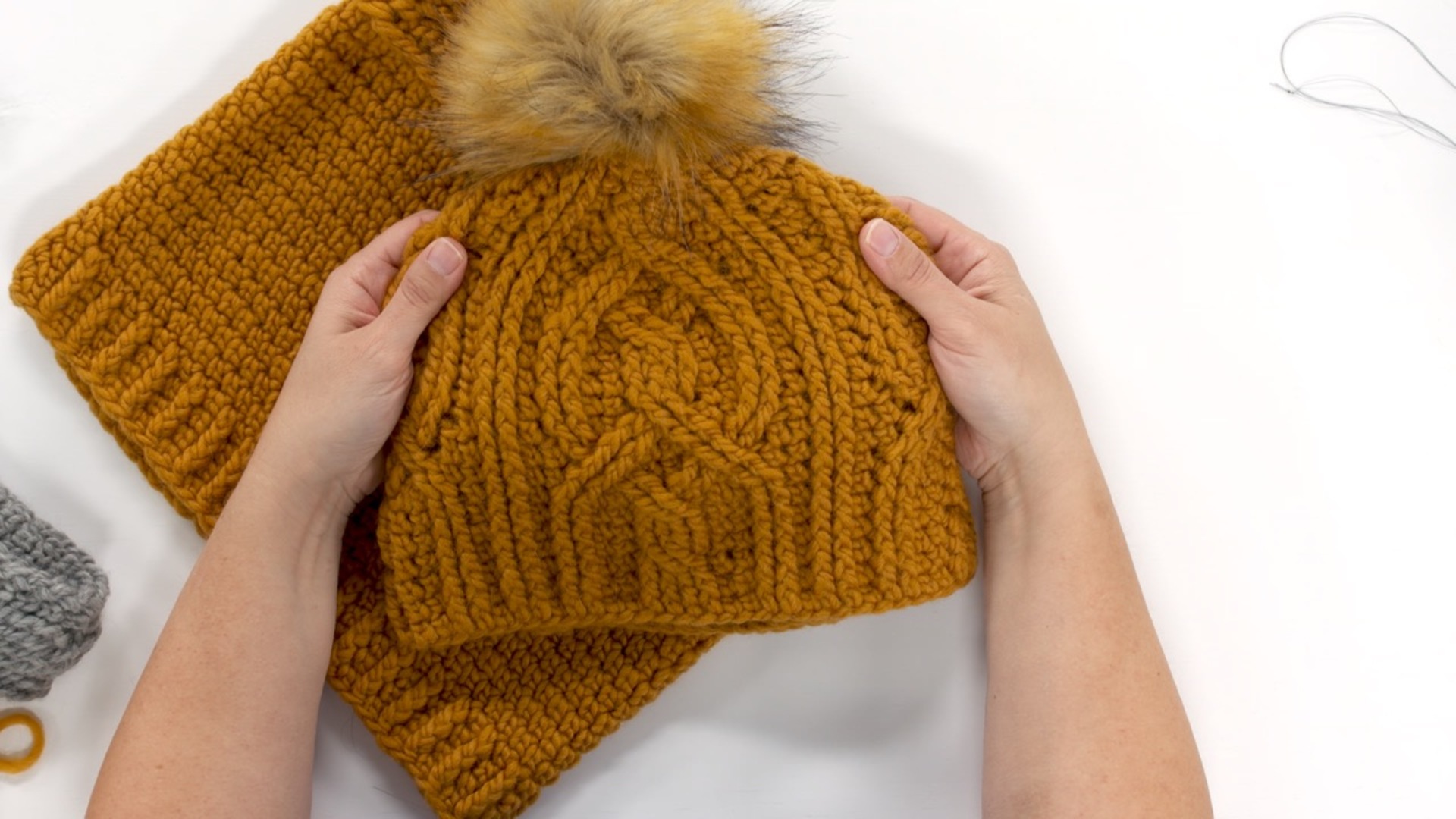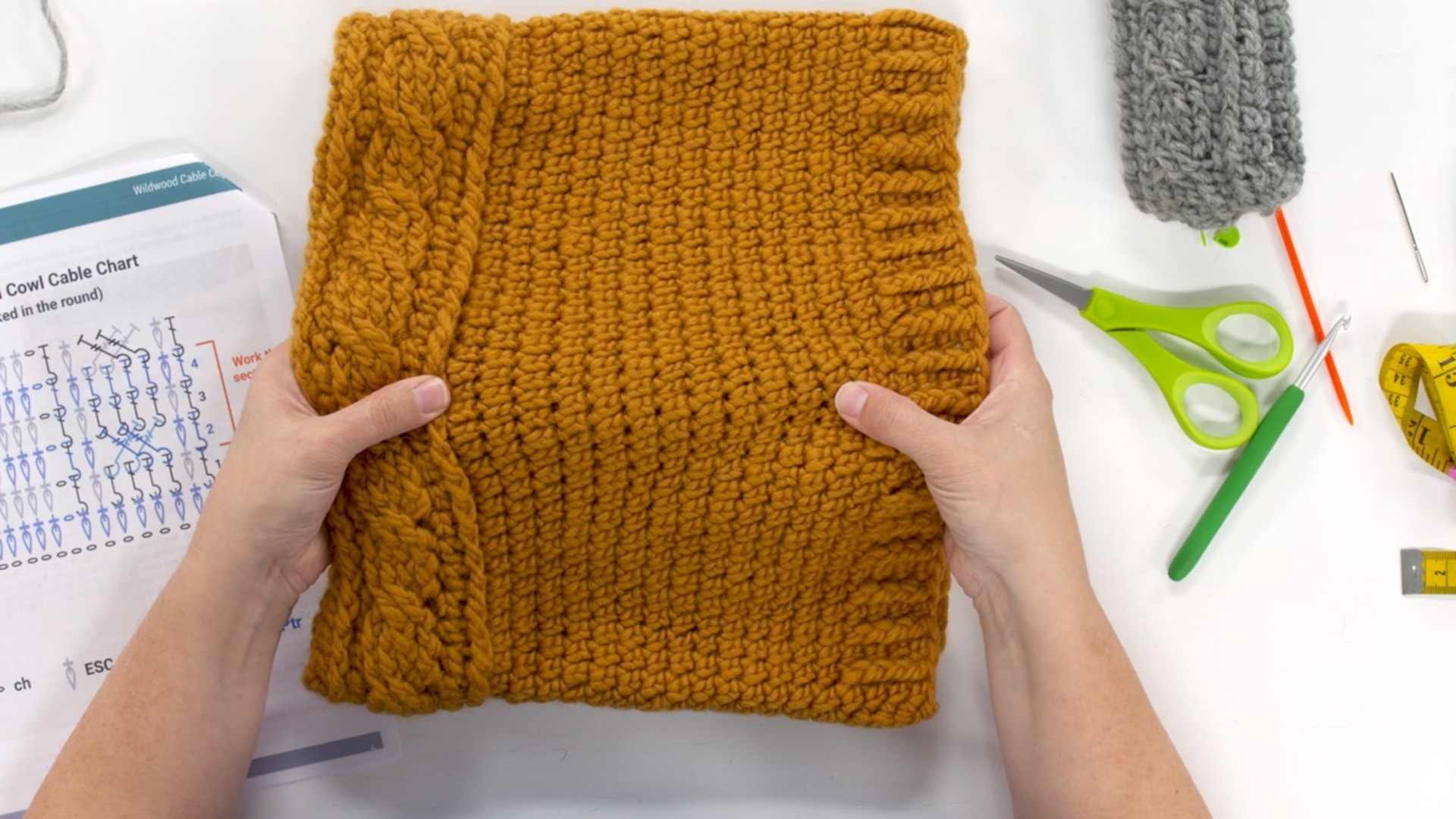 Beginning the Cabled Cowl: The Cable
37:53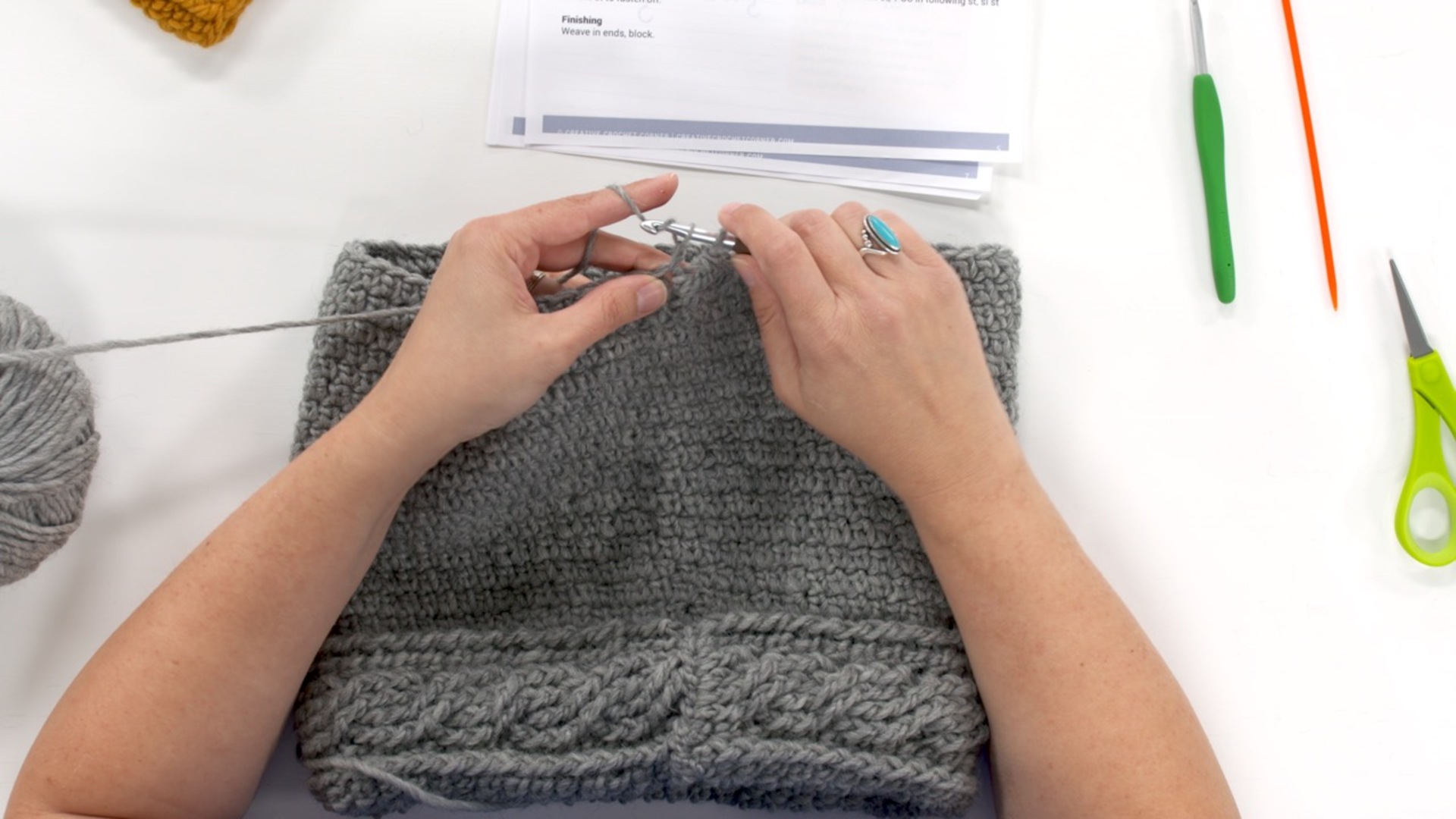 Finishing the Cabled Cowl: Extended Single Crochet and Ribbing
23:30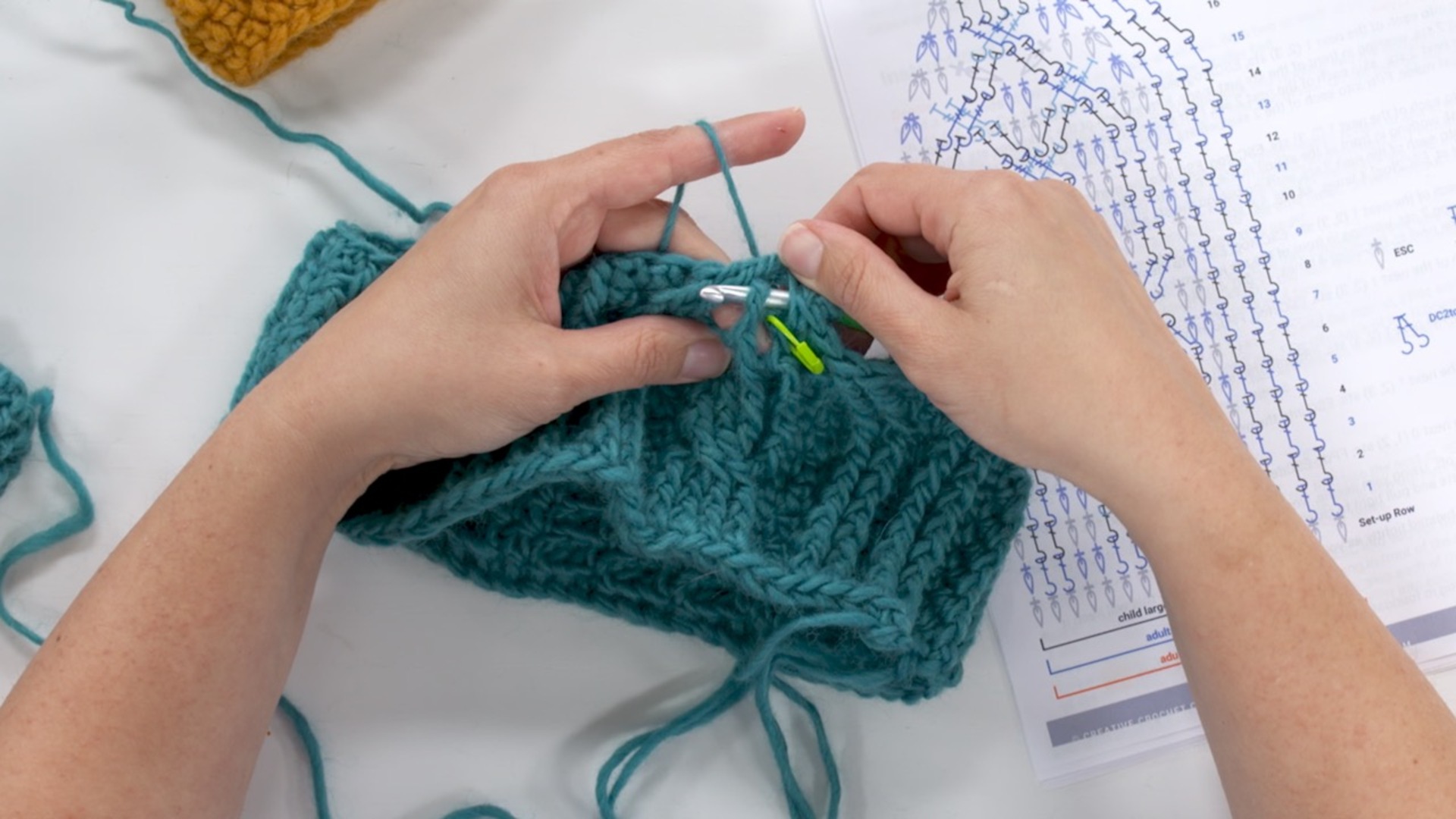 Beginning the Beanie: Creating a More Intricate Cable
1:06:05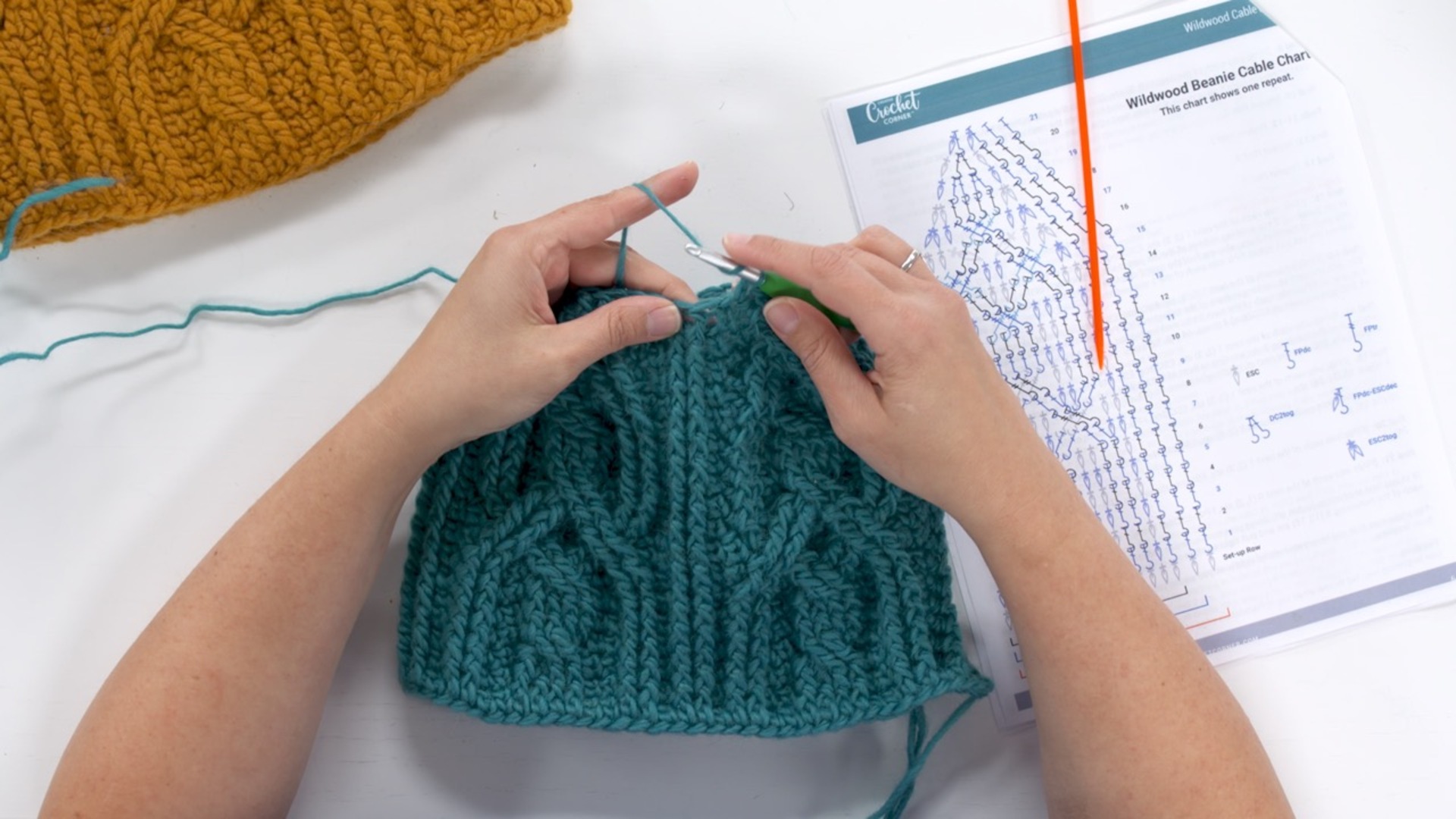 Shaping the Crown and Finishing the Beanie
53:51
Have you ever wanted to learn how to make crocheted cables? Or maybe you would like to take your cables to the next level? In this class, crochet instructor, Brenda K. B. Anderson will teach you all about working cables in the round. Brenda's favorite way to teach is to walk you through a project, teaching you the needed skills along the way. In this class there are two gorgeous, cabled projects to make and learn from: a beautiful simple cowl, and a more intricate beanie where you will really expand your skills.
Gain an understanding of the way cables work as you create the Wildwood Cable Cowl. This is a simple cowl, with a lovely, cabled band along the self-hemmed edge; perfect for learning the basics of working cables in the round. You will also learn Brenda's favorite method for ensuring that the cables don't drift off to the side, which is a common problem when working in the round.
Once you have completed the cowl, it is time to move on to a more detailed project, the Wildwood Beanie. This Beanie is written in three sizes: Child Large/Adult Small, Adult Medium, and Adult Large. While making this project, you will practice making a variety of different post stitches and you will gain an understanding of how the placement of each stitch affects the look of the cable. You will also learn how to read and follow a cable chart, which is super helpful when working with cabled fabrics.
With three hours of quality video instruction, you will learn everything you need to know to successfully complete two classic cable projects, which will be worn for years to come. As you work your way through these projects you will be learning a variety of new crochet skills as well as some tips and tricks, that will help you with future projects whether cabled or not.
Bonus materials available after purchase
How do I know what the Class covers?
Do I have to be a Member of Creative Crochet Corner to purchase a Class?
How do I purchase a Class?
How do I access/view my Class?
Do I have to take the Class right away?
Is there a limit on the times I can view my Class?
Can I view a Class on my tablet device or mobile phone?
How do I get access to the Bonus Materials for the Class?
How does the Class Q&A Resource benefit work?
Can I print out Class details?
What are PDF downloads?
Are there any system requirements to view the Class video content?
Why do you need my email?
Can I get a refund if I don't like the Class?
How do I contact Creative Crochet Corner?
Purchase Class
Purchase class and add to your personal library with on-demand video access.
Enjoy on-demand video access to this content anytime, anywhere for the one-time cost below.
You won't lose access, with or without an active current Membership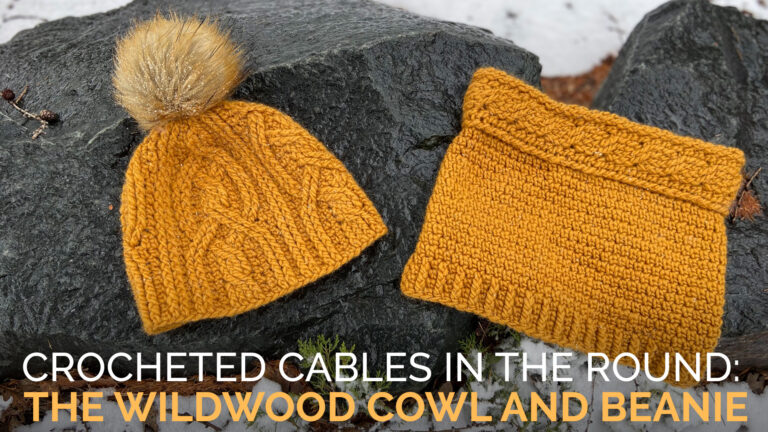 Crocheted Cables in the Round: The Wildwood Cowl and Beanie
Crocheted Cables in the Round: The Wildwood Cowl and Beanie
Purchase this class for $19.99.