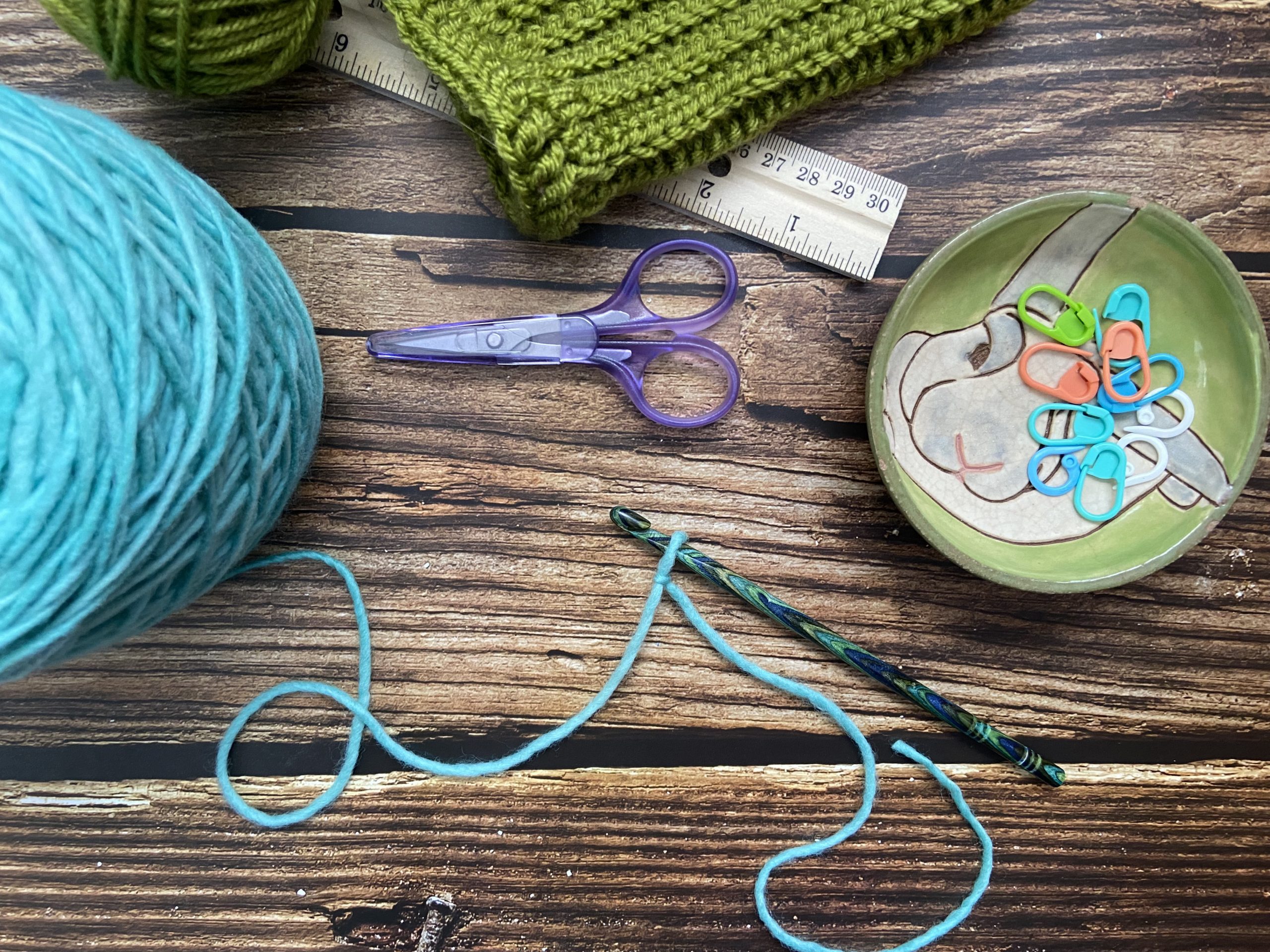 The first thing all crocheters learn to make is the slip knot. Every project, every chain, even foundation stitches start with a slip knot! I have three favorite ways to make them.
The Big E
The Big E is how I teach kids to make the slip knot. My students 10 and under usually get this method. However, I think adults would love to have this method in their skill bank too! It is called the Big E because you are making an e with your yarn to start and that is something that kids can remember. It is easy to create using the flat surface of a table so that little hands don't get all confused. Watch my video and learn to make the Big E slip knot.
The Pretzel
The Pretzel is another one I use for older kids (tweens and teens) as well as adults. It is called the pretzel because you are making a "pretzel" shape with the yarn. You can do this one on a flat surface too, as I show in the next video. I'll be honest, it is one of my favorites to teach adults because it is easy to remember. Watch this next video to learn to make the Pretzel slip knot.
"Nonna's Way"
This is the way my Nonna taught me to make a slip knot when I was learning to crochet. This is what I use all the time, and I teach this to teens and adults too. As you will see in my video, this is super quick for me to make. Watch this last video to learn "Nonna's Way" to make a slip knot.

As you can see, there isn't just one way to make a slip knot. You probably noticed that they are all similar variations, but different minds need different ways to learn to make slip knots. These three are my favorite ways, but you may have one that is your favorite. Make sure you share with all of us how you make your slip knots!